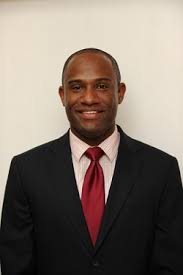 The Bermuda Tourism Authority [BTA] will transition Glenn Jones from a part-time role to a fulltime one after a four-month stint with the organization.
Mr Jones was brought onboard as Stakeholder Relations Advisor in September 2014 and will begin a new role as Director of Public & Stakeholder Relations, January 16, 2015.
"We conducted an extensive recruitment effort for this new position and received applications from many qualified applicants," said Karla Lacey, the BTA's Chief Operations Officer.
"We believe our stakeholders will be pleased Glenn was the successful applicant because many have told us he has had a tremendous and positive impact in what was a limited role and a limited amount of time. We expect that positive impact will be further magnified as he joins us fulltime."
Mr Jones, a Bermudian, has 15 years of experience domestically and internationally in media and communications strategy, encompassing tourism and public policy.
In his new position as Director of Public & Stakeholder Relations he will be responsible for delivering information to, and gauging feedback from, a collection of groups with direct interest in the tourism industry.
Restaurateurs, retailers, Members of Parliament, hoteliers, and labour unions are a sample of the constituencies the Stakeholder Relations Advisor will dialogue with. The position also has a responsibility for working closely with local media.
Mr. Jones said, "In the limited amount of time I've been on the job I haven't been able to reach all the stakeholder constituencies, but the ones I have reached have been completely welcoming and fully cooperative. I look forward to partnering with them and all the other stakeholders on growing Bermuda's tourism economy.
"I'm blessed with the good fortune of having options at this point in my career and I'm inspired most by the work going on at the Tourism Authority because I see an improved tourism industry as having the kind of economic impact that improves the lives of many people in our community. I can't think of any other area in our economy that holds as much promise for growth."
The BTA said last year it had intended to create this new role in 2015 because stakeholder advocacy and community outreach is an important component of success for destination marketing organizations worldwide.
There are currently 38 fulltime staff members at the BTA in Bermuda and New York City. More than 90% of staff is Bermudian.
Read More About