[Updated with photos] Multiple appliances from the Bermuda Fire and Rescue Service attended the Warwickshire Road, Warwick area at approximately 8.30pm tonight [May 18] to a reported fire in a residence where an occupant had to be rescued.
Details are limited at this time, however Fire Service spokesperson, Sergeant Jamal Albuoy said. "At approximately 8:34 pm on Monday, May 18, 2015, the Bermuda Fire and Rescue Service [BFRS] responded to a report of a confirmed fire on Warwickshire Road, Warwick. Additional details will be forthcoming shortly."
Update 10.47pm: Fire Service spokesperson, Sergeant Jamal Albuoy, reported "BRFS responded to the incident with 4 appliances and a total of 10 personnel. On our arrival, smoke and flames were seen emitting from the single storey dwelling.
"Two firefighters dressed in breathing apparatus gained entry to the premise through the main door. Once inside, they rescued one male occupant who was trapped in the ordeal. After the occupant had been safely removed, they reentered and extinguished the fire using a hose line and water.
"The occupant was subsequently transported to the hospital via ambulance for treatment of smoke inhalation and observation.
"The first arriving unit had been previously staged at our predetermined standby point, due to other emergencies occurring around the island during the same time period. Therefore, they were on scene in a matter of minutes. Their teamwork and act of bravery helped save a life tonight and should not go unnoticed. The incident is currently under investigation."
Update 11.32pm: Photos from scene added below.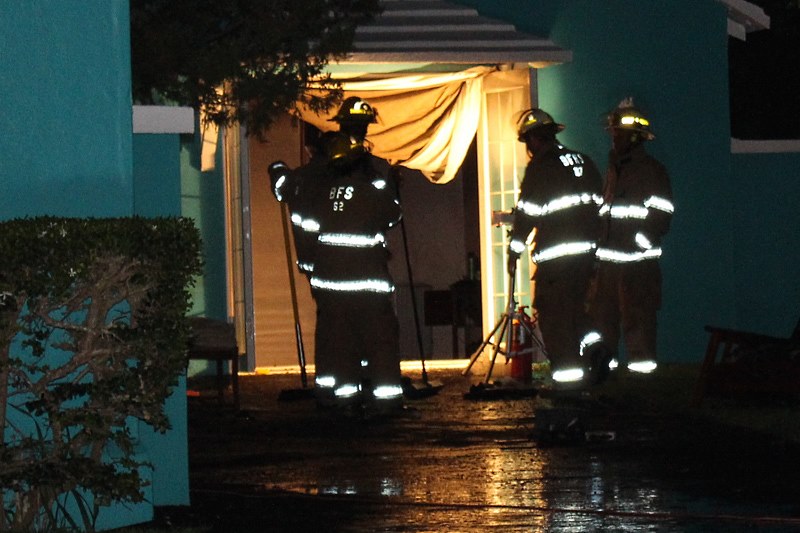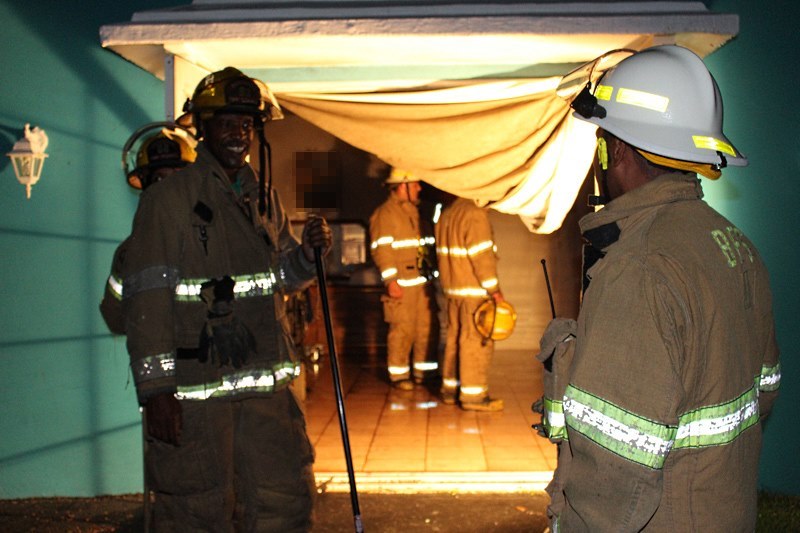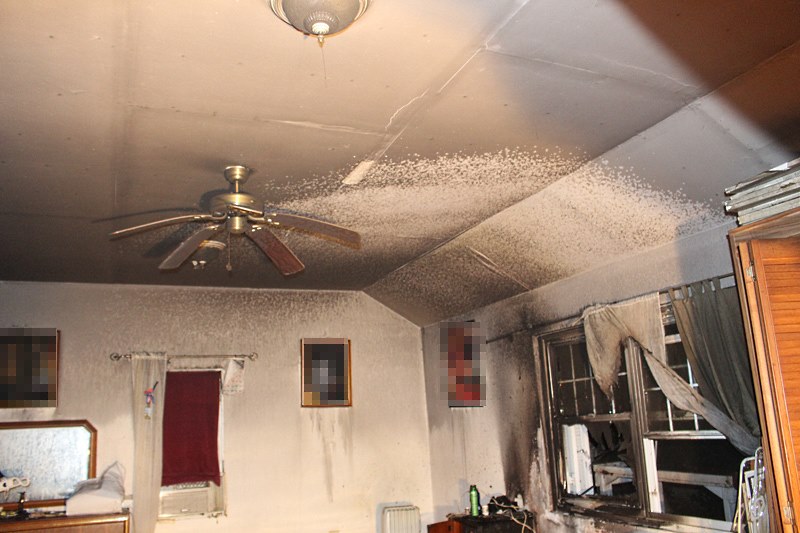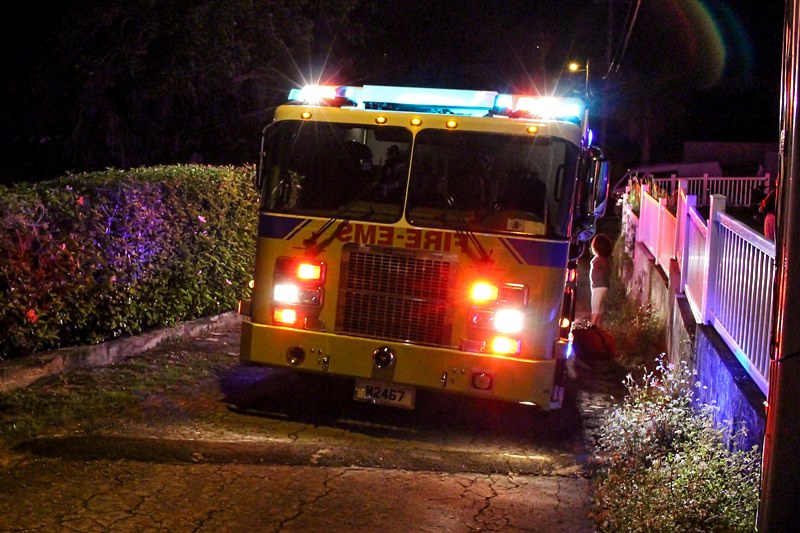 Read More About
Category: Accidents and fires, All, News