Fresh from winning the 2014-2015 Volvo Ocean Race with Abu Dhabi Ocean Racing, 25-year old Luke Parkinson is joining Artemis Racing's America's Cup team.
Parkinson was one of two under-30's onboard Abu Dhabi Ocean Racing, who earlier this week arrived at the Swedish finish line in Gothenburg to secure the 2014-2015 Volvo Ocean Race win.
Gothenburg will later this summer also play host to the Louis Vuitton America's Cup World Series, in which Artemis Racing will compete.
"Winning the Volvo Ocean Race was a huge achievement both for the team and me personally and I'm very excited to go from being part of one great team this week to joining another great team next week!" said Mr Parkinson.
After finishing up his commitments with Abu Dhabi Ocean Racing, he will fly straight to Bermuda to join the team for their second training camp in the AC45 Turbo.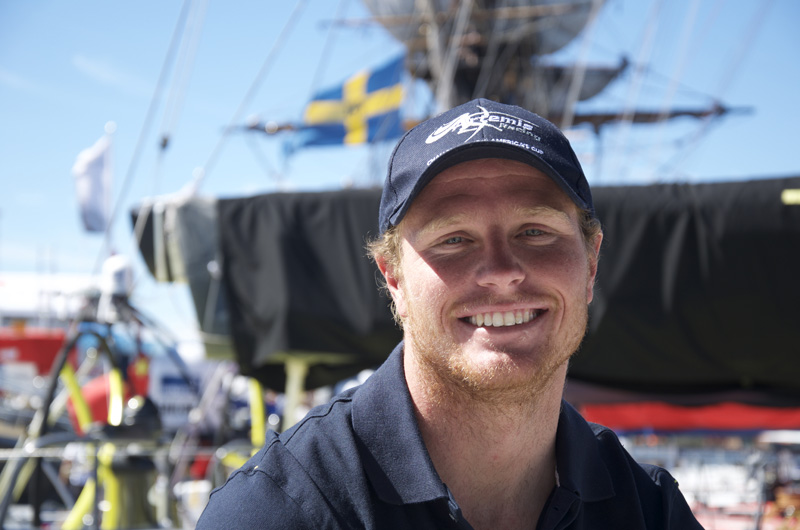 "Luke has a huge wealth of sailing under his belt for such a young sailor. I've personally known him for a very long time, and he worked closely with Iain Jensen and I in the lead up to the 2012 Olympics in London. He is going to be a great addition to our team" commented Artemis Racing skipper Nathan Outteridge in advance of Parkinson's arrival.
Mr Parkinson began his sailing career at the age of five and competed in his first professional race at the 2010 Flinders Island race in Australia. After a spell campaigning on the Olympic 49er international regatta circuit, training with Nathan Outteridge and Iain Jensen, Luke was part of the Objective Australia team which qualified to race at the Red Bull Youth America's Cup in San Francisco.
After racing alongside Ian Walker in the 2013 Hong Kong to Vietnam and Sydney to Hobart races, the Abu Dhabi Ocean Racing skipper was so impressed with the young talent and work rate that he offered him a place in the Abu Dhabi crew.s.

Read More About