Reggae star Barrington Levy is set to headline this year's Cup Match Summer Splash on July 25, saying he is "really looking forward to coming to Bermuda" as it is "so beautiful and the people love reggae music."
Leading up to his trip to Bermuda, headliner Barrington Levy was asked about his musical history, with the reggae star saying, "I started out at age 14. Me and my brother started out a band called Mighty Multitude. As a teenager back in those days, we had a lot of restrictions on what we could and could not do. Being a youth back then is different from today."
When asked about being referred to as the "yellow canary" of reggae, Levy said, "In Jamaica, the canary is a bird that has a loud chirp. My voice is very distinct. They say my voice is very strong and rich; I can sing and switch up to DJ in the middle of singing."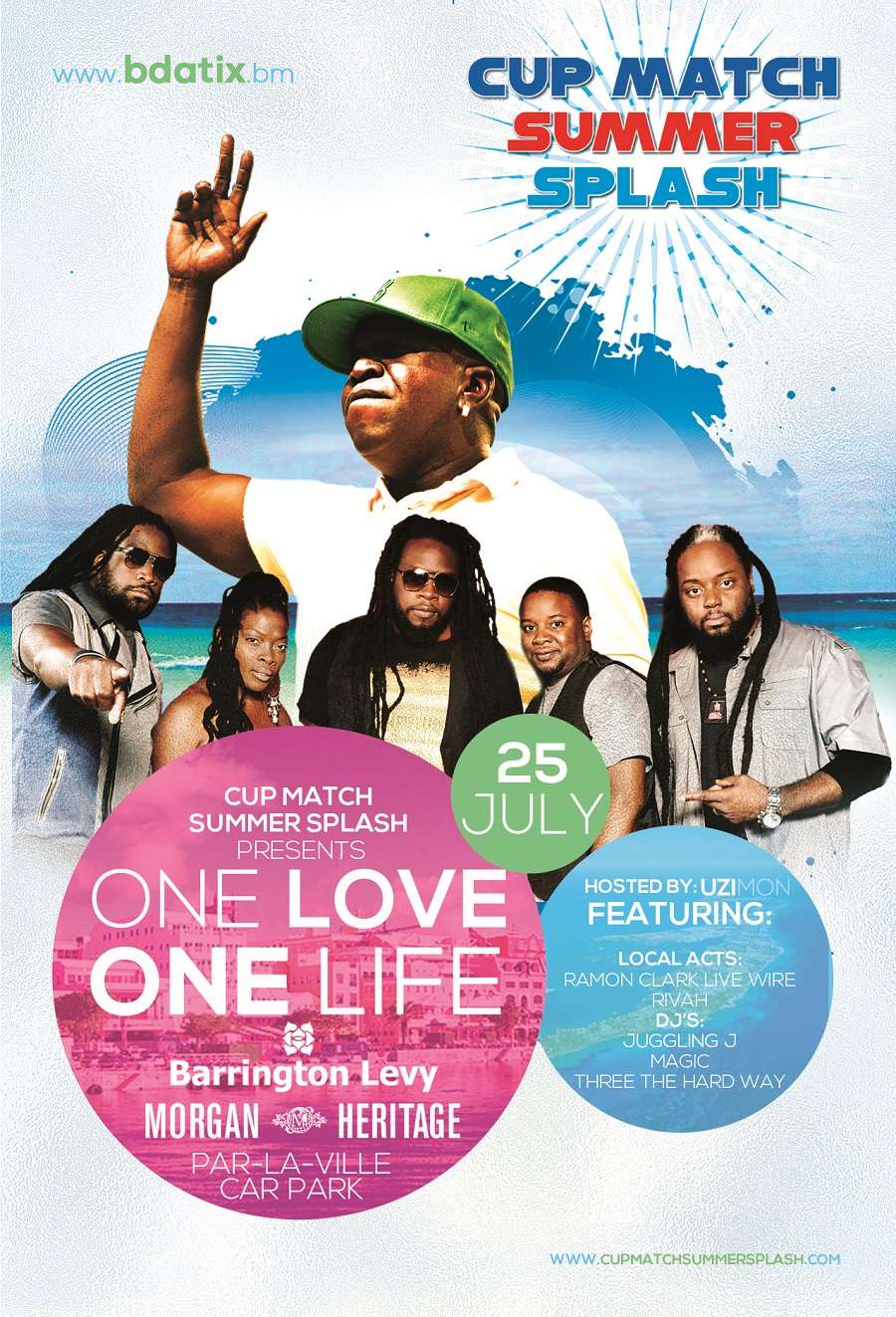 When asked which artists have inspired him most in his career, Levy said, "My biggest musical influence was Dennis Brown. I like his lyrics and what he stood for. Michael Jackson and the Jackson 5 were my idols." I actually liked American R&B back in the day, but you know reggae music runs the world."
When asked if he has a favorite song, Levy said, "Boy, that's a hard one. I have so many favorites. 'Vice Versa Love' stands out at this moment. This song is inspired by the violence in my home, Jamaica. This song is universal. It preaches love. Once we have love we can overcome anything."
When asked what his fans in Bermuda should expect from him on July 25, Levy said, "Well, you know Barrington Levy is no lame performer. My performance is always high energy with a bit of lovers rock here and there.
"I am coming to entertain and educate. I am really looking forward to coming to Bermuda. It is so beautiful and the people love reggae music. After Bermuda we will be hitting a few cities in the US then we back to Europe."
Barrington Levy – Vice Versa Love:
Cup Match Summer Splash will be held July 25 and 29 at Par La Ville Car Park in Hamilton. Gates will open at 8.00pm and showtime will be 10.00pm sharp.
The concert will also include some of the island's talented local musicians including Live Wire, Ramone Clarke, Rivah, Juggling Jason, Magic, and 3 The Hard Way.
Early bird tickets are $65, general admission is $75, and VIP tickets cost $150. VIP packages for both shows are also available online for $300.
Ticket outlets include Peoples Pharmacy, Somers in St Georges, Makin Waves, Stephane, Sunglass & Watch Shop on Reid Street, Ceasars Pharmacy, Hunts Liquors, Belvins Stores, and bdatix.bm.
Read More About
Category: All, Entertainment, Music, News