Registration for the Pembroke Hamilton Club Majorettes and Drum Corps [PHCMDC] is underway and the deadline for signing up is January 5th, 2016.
A spokesperson said, "It's that time again! PHCMDC are welcoming all new and previous members back to the stage. Should you or anyone you know be interested in joining the group for 2016, please feel free to pick up a Registration Form and apply by January 5th, 2016.
"Has your daughter or son been bugging you to be a majorette, pom pom, or drummer? Or maybe they are beating the furniture or car seat non-stop like it's a drum? Sign them up!
"Want to know more? Follow us on Instagram/Twitter @PHCMDC, like our Facebook page or contact the directors and management at 799-9891/734-9988 or email management@phcmdc.com."
Sections for this coming term include:
Junior Precious Pom Pom Girls – Age 5 to 7
Junior Cutie Majorettes – Age 7 & Up
Senior Diva Majorettes – Age 13 & Up
Senior Diva Pom Poms – Age 13 & Up
Drum Corps Dancers – Age 10 & Up *NEW SECTION*
Dynamic Drummers – Age 10 & Up [males and females welcome]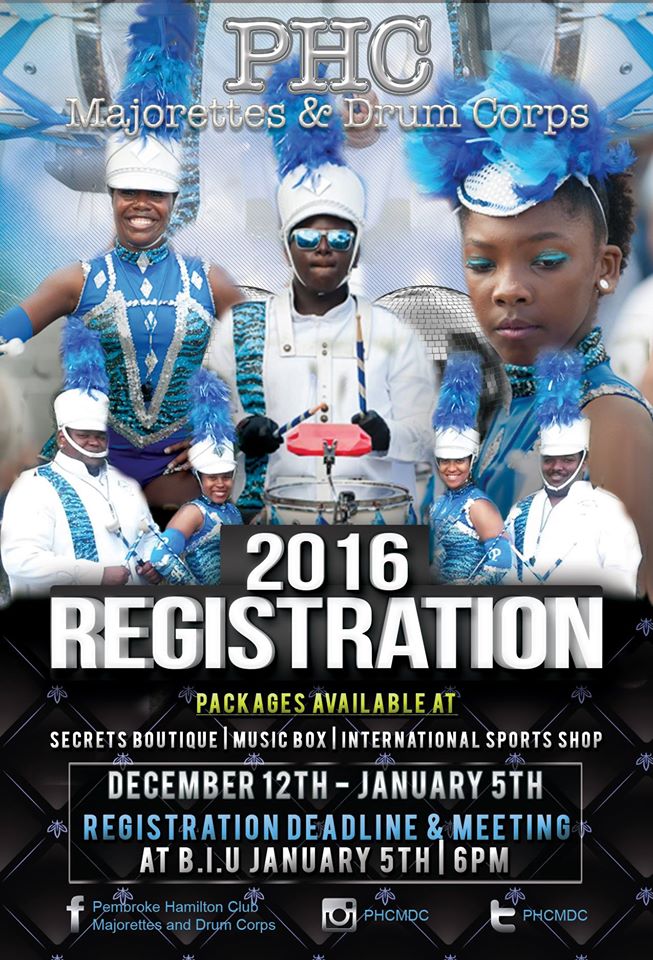 Read More About
Category: All, Entertainment