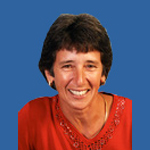 The Bermuda Olympic Association today [Jan 8] announced that Brenda Dale has been named Chef de Mission to lead the Bermuda team at 2016 Olympics being held in Rio de Janeiro, Brazil from 5 August to 21 August 2016.
In this role, Ms. Dale will be responsible for preparing the Team for attendance at the Games, overseeing the athletes' participation and conduct, and ensuring they have access to the resources and support they need to perform their best in Rio.
Ms. Dale, a Bermudian, is currently AVP, Wellness at BF&M. She has more than 30 years experience in sports coaching, consulting and administration in both Canada and Bermuda.
She served as Sports Advisor for the Ministry of Youth & Sports from 1989 to 1994, and as Chairperson for the Government's Women in Sport Committee from 2002 to 2005. Ms. Dale has been a member of the Board of the BOA since 2008, and a Vice President of the BOA since 2012.
Judy Simons, BOA President, said, "As a coach who has dedicated her time to a number of girls' sports in Bermuda, and as a BOA executive and Board Member, Brenda is well known to our athletes as a friend, supporter and champion of their journeys.
"As an experienced administrator, she is well equipped to help our athletes navigate the hectic and sometimes challenging environment of a major international sporting festival. She is the right choice to lead the Team, and I know they will be in good hands as they strive to deliver their best performances in Rio."
Ms. Dale said, "I am honoured to be Bermuda's Chef de Mission for the Rio Games. I look forward to working with our athletes, their coaches and the rest of the Team to show the world the amazing athletic talent we have in Bermuda.
"I feel that my background as a coach, and my experience in sport and public administration, as well as my involvement in the Olympic movement over the last eight years have prepared me well for this challenge.
"I thank the BOA for the opportunity to help represent Bermuda on the world stage, and thank BF&M and my family for their support."
Read More About