GoodTyme Entertainment is getting set to present 'A Night for Grown Folk 2 Groove' on Saturday, January 23 at Bootsie's Place at The Grand.
The event will feature Conscious J, Brotha Richie and Magic of Souljah playing genres including R&B, reggae, and soca, along with a performance by Jesse Seymour, with a promise of music that "the mature ear will love, appreciate and definitely groove to."
Tickets for the event will be on sale at Bootsie's, Mystique's Unique, and from the DJs directly. For more information, call 703-4896.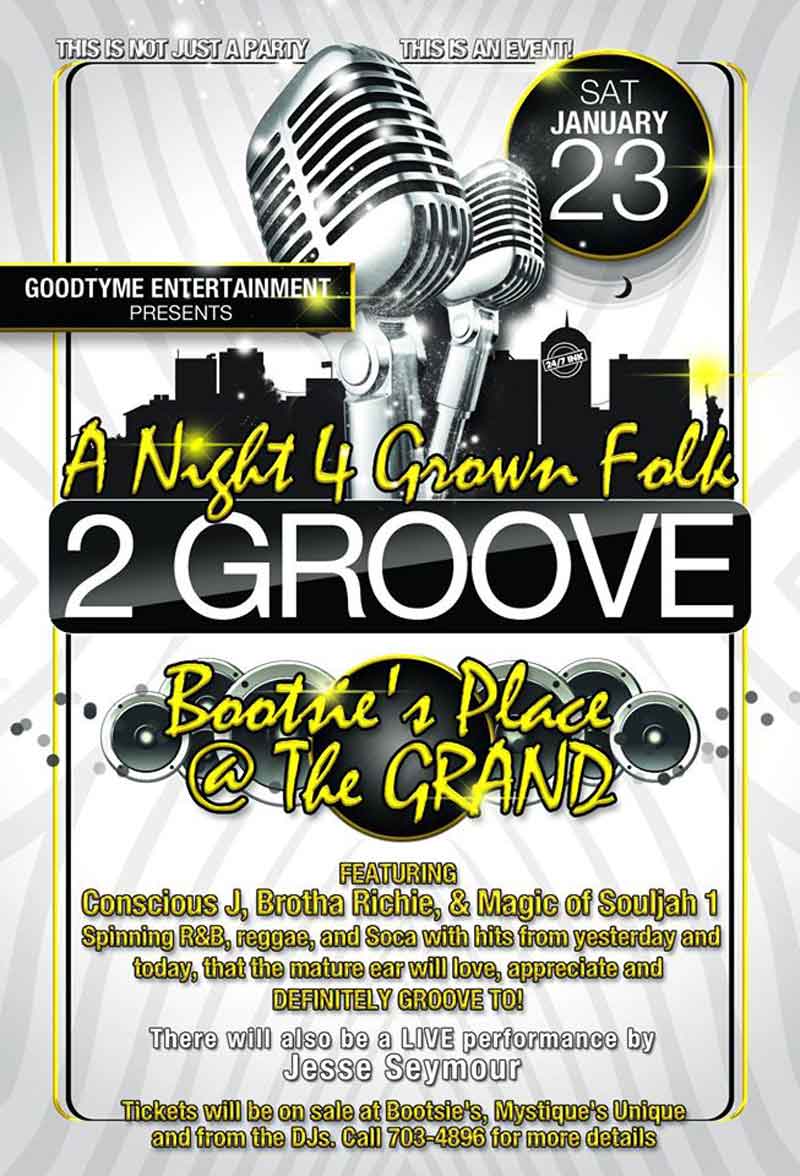 Read More About
Category: All, Entertainment, Music