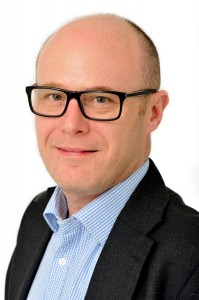 Hamilton Underwriting Limited, the managing agency of Lloyd's Syndicate 3334 and the Lloyd's operations of Hamilton Insurance Group, announced today [April 4] that Miles Osorio has been hired as Head of Property D&F.
Reporting to Active Underwriter Trevor Carvey, Mr. Osorio will be responsible for developing a book of direct and facultative worldwide property business.
"We are pleased to welcome Miles to Hamilton," said Hamilton Underwriting Limited CEO Dermot O'Donohoe. "His 25 years' experience as an underwriter and as a broker complements the talents of the rest of the team and will support our growth in the Property D&F market."
Mr. Osorio comes to Hamilton Underwriting Limited from Hardy Syndicate 382 where, as Senior Underwriter D&F, he had overall responsibility for the direct and reinsurance portfolio.
Prior to Hardy, Mr. Osorio was Head of Individual Risk, International Property, at Montpelier Syndicate 5151. His broking experience includes positions at Bowring Marsh and at Willis Corroon.
Mr. Osorio holds a B.A. [Hons] degree in Cultural Studies from the University of Portsmouth, Portsmouth UK.

Read More About