Students at Bermuda High School are almost finished the second annual BHS STEAM Week, which sees secondary students take part in various activities and projects, with each one encouraging them to seek new solutions to complex problems through the five components of STEAM [Science, Technology, Engineering, Art and Math].
A spokesperson said, "After the tremendous success of last year when Year 7, 8 and 9 students took part in four projects, STEAM Week 2016 was expanded to include the entire Secondary Department. This year, there were over a dozen experiences to choose from, with more hands-on projects than last year requiring students to plan, create and build.
"There is even an international component and 16 students travelled to the University Of Ontario Institute Of Technology for five days of hands-on learning.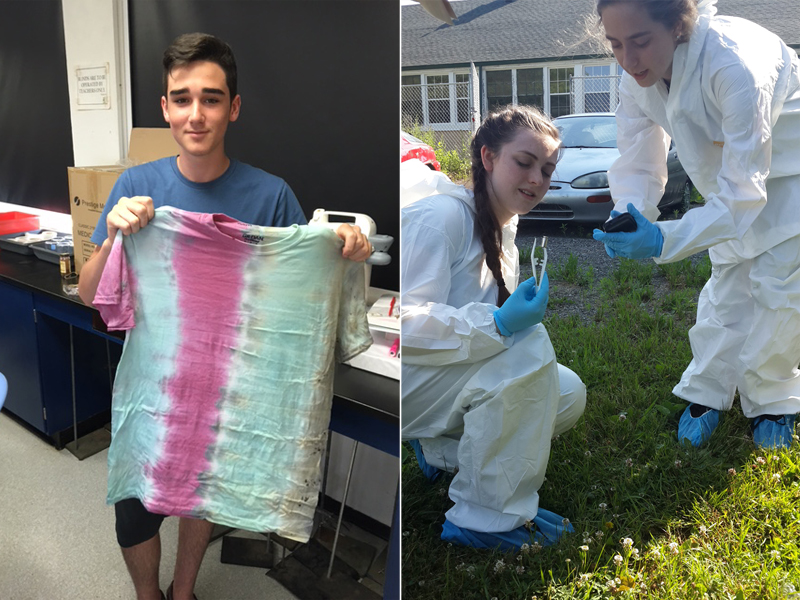 "Recognising BHS's increased priority on the cross-curricular approach to STEAM [Science, Technology, Engineering, Art & Design and Mathematics] and STEAM initiatives, UOIT invited BHS to send students to their campus to work with their Science and Engineering faculties on various projects designed not only to deliver content, but to inspire curiosity and hopefully nurture a passion for Science and Technology.
"Not only do the students have the opportunity to take on four projects, but they are living in the UOIT dorms and eating the dining hall, providing them with a glimpse into university life.  While in Canada, they have also had the opportunity to participate in a biodiversity tour of the local zoo and visit the Ontario Science Centre in Toronto.
"STEAM education combines science, technology, engineering, art and math curricula both inside and outside the traditional classroom. The skills and knowledge acquired in each of these disciplines are essential for student success, because these fields are deeply intertwined in the modern world, and in how students learn most effectively.
"STEAM education creates critical and creative thinkers, increases science literacy, and enables the next generation of innovators."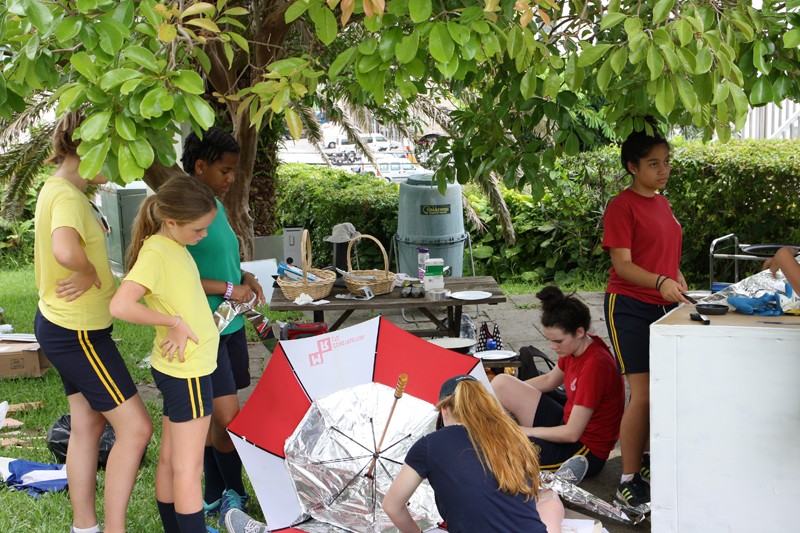 Catherine Hollingsworth, Deputy Head of School and Head of Secondary, said, "The goal of all our STEAM Projects is to solve a problem using knowledge from different STEAM disciplines and develop skills that are essential for success.
"It is these skills of collaboration, reflection, resourcefulness and perseverance that will help our students be successful in any career field. Our students' high levels of academic success secures them a seat at their chosen university, yet it is these skills of learning and leadership that will allow them success way beyond their formal education years."
"At BHS, a decision was made to prioritise STEAM learning skills, and the youngest students are introduced to these concepts in a holistic manner integrated into their classroom learning. Throughout the school, the integration of STEAM is increasingly evident; from the recently introduced International Primary Curriculum in the Primary Department, to Secondary students prototyping boat designs on a 3D printer."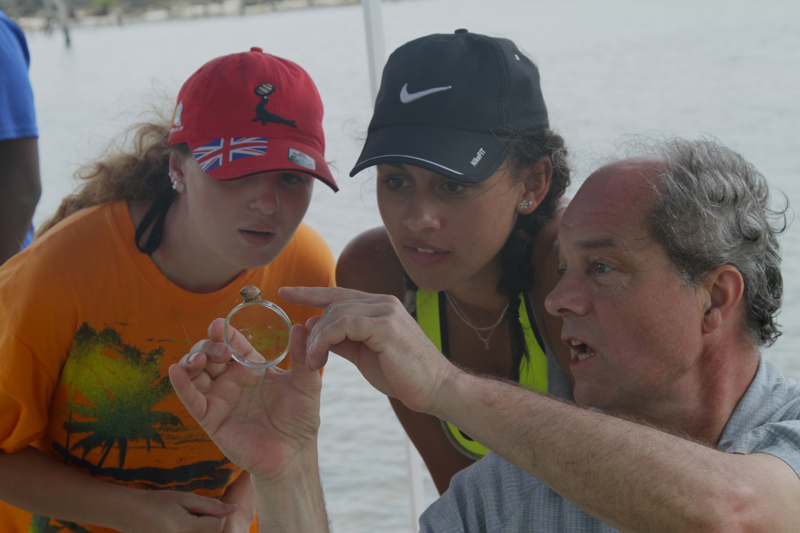 "Students had the opportunity to take part in one of the following projects:
EcoArt – exploring environmentally friendly art
CSI Bermuda – solving a "crime"
STEAM Documentary –creating a documentary on STEAM Week 2016
Brain Games – designing a fun and educational game
Living with the Ocean – in conjunction with BUEI and BAMZ, learning how to sustainably live with and enjoy the ocean
Ocean Health – working with BIOS, Greenrock and KBB, students will learn about ocean pollution worldwide and its effect on Bermuda
Paint the Sloop – designing and painting a resin sloop to be auctioned off by The Masterworks Museum of Bermuda Art
Scrap Heap Challenge – engineering a green and free cooking apparatus
EV3 Challenge – building a robot
Design, Paint and Build a Boat – using the school's 3D printer, design to create a model boat and then building a real boat to transport a team member across Shelly Bay
Oceana Jewelry Making – consulting and designing with Alexandra Mosher and Rebecca Little to create and market a 3-piece line of jewelry
Biodiversity Photo Project – discovering and photographing how much life can be found in one cubic foot
University of Ontario Institute of Technology – students are spending 5 days at  UOIT and will build robots, geocache around campus, solve a crime scene scenario and design boats which they will test in a wind tunnel.
"Staff members, along with many community organisations and friends of the School have offered their time to help run these projects, which Head of School Linda Parker feels will have a far-reaching effect after STEAM Week is over.
Ms. Parker said, "It is our responsibility to prepare our students in these areas and ensure they are ready for the world beyond BHS. These partnerships with community leaders are bringing the learning alive for our students, and teaching them the skills they need to be successful in life."

Read More About
Category: All