The Bermuda Underwater Exploration Institute [BUEI] is getting set to present "Bridging Worlds" by Audette Exel on Monday, July 18 at 7.30pm.
The event poster says, "The Adara Group [formerly the ISIS Group] is well known in Bermuda, where it was born more than 18 years ago. From its tiny beginnings, Chair, Audette Exel, has led a team that now reaches from one end of world to the other working to connect business the finance with extreme poverty.
"Join us to hear from one of Australia's most senior businesswomen as she tells the story of bridging the world of Wall Street with the alleyways of remote Nepali villages, and bridging the world of privilege with the world of poverty."
The presentation will get underway on Monday, July 18 at 7.30pm, with a Sushi Happy Hour to be held at Harbourfront from 5.00pm to 6.30pm, with dinner opening at 6.00pm.
Tickets cost $20 for members and $25 for non-members, and are available by calling 294-0204 or visiting BUEI's Oceans Gift Shop.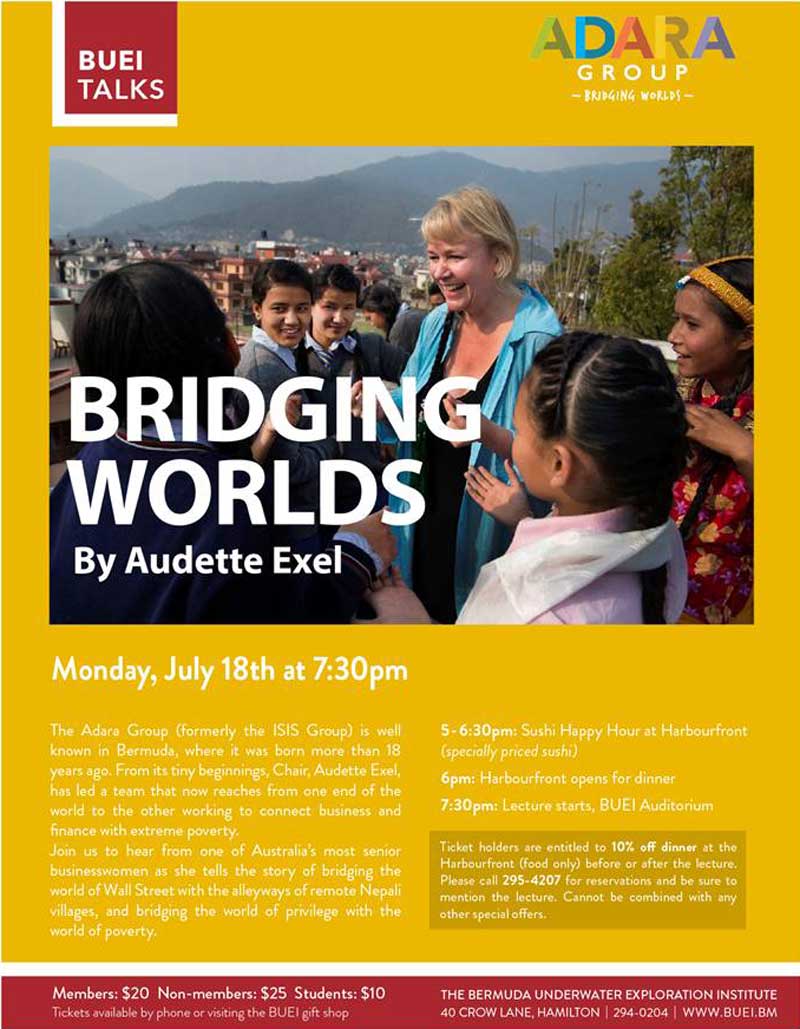 Read More About