Fairmont Southampton is celebrating the Ryder Cup and the launch of FootGolf with an Open House Golf Weekend from Thursday, September 29, until Sunday, October 2 at Turtle Hill Golf Club.
The event will include a women's golf and spa day; free access to the club's new practice area; free family FootGolf; and free golf group sessions.

A spokesperson said, "The award-winning golf club invites local residents – from rookie to seasoned player – to experience the club's amenities and offerings. From family friendly activities like FootGolf to complimentary golf lessons to a little pampering in the Willow Stream Spa, the weekend offers something for everyone."
Thursday, September 29: Women's Golf & Spa Day
2:00 PM – 6:00 PM: Free sessions for women: either play a round on the course or take a complimentary lesson on our new practice area.
6:00 PM – 8:00 PM: Special "Hydropeptide" Skincare Event at Willow Stream Spa. Cost is $20 per person [$10 for Willow Stream Spa members], plus 17% gratuity. To reserve space for this spa event, please email shp.willowstream@fairmont.com or call 239-6924.
Friday, September 30: Free Access to New Practice Area
7:00 AM – 6:00 PM: Turtle Hill Golf Club is introducing its new practice area, all-day long. Improve your tee-off and swing – Free of charge. No reservations needed.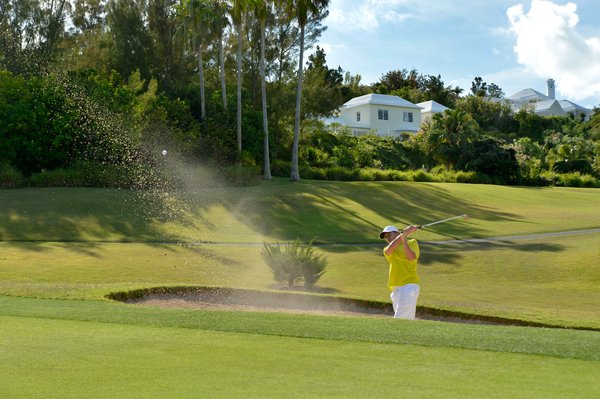 Saturday, October 1: Free Family FootGolf
3:00 PM – 6:00 PM: Complimentary FootGolf.
"The newest sport to come to Bermuda, FootGolf is a fusion of soccer and golf," a spokesperson said.
"It is played by kicking a soccer ball in XXL golf cups on the golf course in as few shots as possible, with the traditional format of up to four players per group with FootGolfers using golf carts.
"The course has 9 holes built on the back nine which are the same distance of a regular golf hole. Forward Tees are also available so that everyone can participate."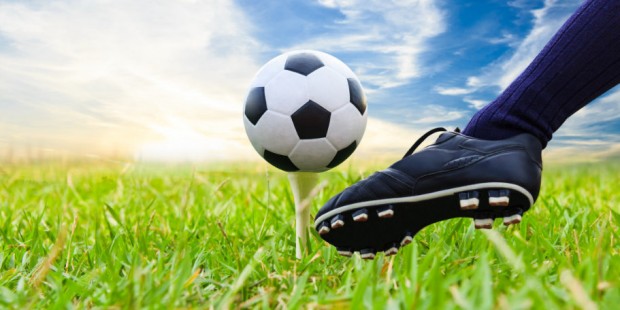 Sunday, October 2: Free golf group sessions
8:00 AM – 12:00 Noon: Free golf lessons [20 minutes each].
In addition, Turtle Hill Golf Club will be offering a 15% off discount on all merchandise in its golf shop during this weekend. And, Jasmine Lounge will be broadcasting the Ryder Cup from noon onwards on Friday, Saturday and Sunday, which is the perfect complement to the golf activities.
To book your tee time or lesson please call the golf shop at 239 6952. Different start times are available, all golf equipment supplied [Green Fee, Carts and Club Rentals are all free]. Complimentary golf offers are for new bookings only.

Read More About