Warwick Academy held an official ribbon cutting ceremony recently as they opened the newly renovated Sixth Form Centre and the new McCorkell Commons.
A spokesperson said, "Mrs McCorkell retired in June as Principal of the school having given 27 years of service. Maggie McCorkell had a vision years ago to create an IB program that would be the envy of Bermuda and match any offered around the world.
"To accomplish that, she knew we needed skilled teachers, energized students, and a facility that promoted opportunity for success. In 1999, Warwick started with just 15 students in the IB program at what was known as Cambrae Hall and Maggie was the first Head of IB and Bob Lennox our Principal.
"A further breakthrough occurred over a decade ago when Barber Hall, through the generous support of David Barber and his wife Mary we expanded this facility to double our IB enrollment from 34 to 76 students."
Head Girl Hannah Marshall, Chair of the Board Colin Smith, Principal Dave Horan, Head Boy Brian Wedlich, Gulf Stream Construction's Marcelino Ferreira & Board Member for Facilities Harold Conyers: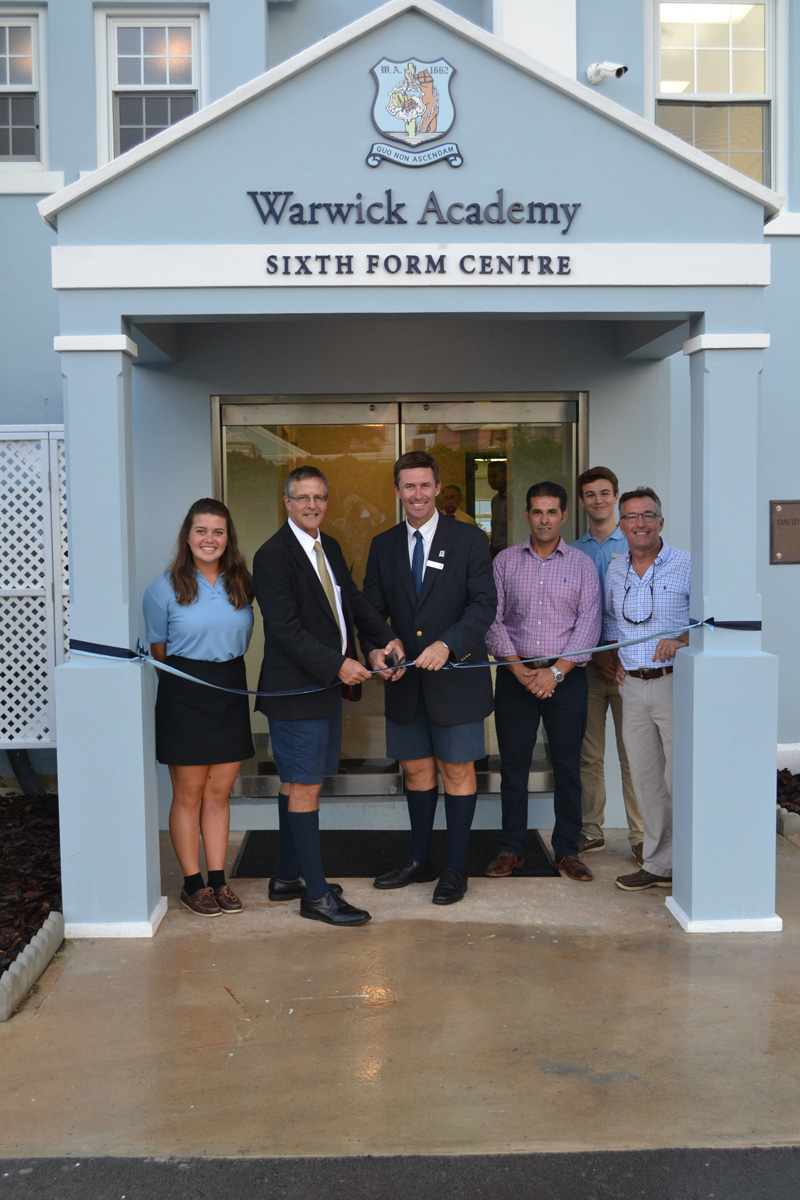 "Today, 17 years of growth and through the significant work of the leadership team and all that support the school, they are proud to have delivered the next phase of her vision. With the facility, they have now created a first-class environment that promotes enhanced learning through more connection, collaboration, and action to over 120 students.
"This accomplishment, however, is not all about bricks and mortar, but about demonstrating to the Warwick Academy young people that they value their success and are continuously committed to giving them the tools to build their skills and their character."
Colin Smith, Chair of The Board, said, "I believe our students reciprocate by aspiring to do something better and more worthwhile with their lives. I have no doubt that what will now transpire inside these walls will be students connecting more freely and openly amongst themselves and their teachers to produce exceptional results in creativity, curiosity and innovation.
"These are the hallmarks needed to be leaders of tomorrow."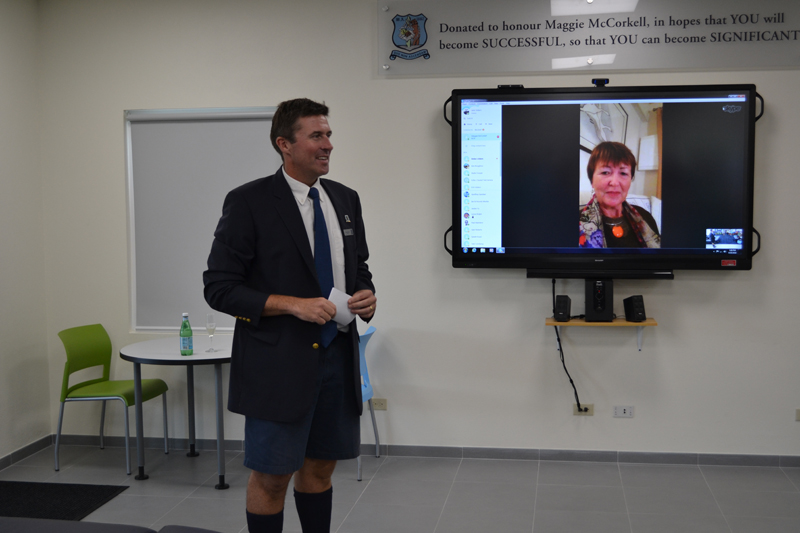 "The renovated and extended Sixth Form is the culmination of a significant collaborative effort achieved through the generosity of significant friends of the school with their financial support, the contractors appreciation of the cost sensitivity, architects understanding of how people interact, the teachers commitment to the rigorous IB and B-TEC curriculums, and the Warwick students who enrolled knowing this was where they would excel. A place to interact, to share experiences, to share innovative ideas while always remaining curious of the world around them. "
Principal Dave Horan said, "To you, all of our wonderful donors your support of the school through our Annual Giving or the support of the vision for this project it is hugely appreciated. We now have a wonderful facility to drive our programmes forward and could not have done it without you.
"We simply cannot develop the school as we want without your support. We really want WA to be the only option for our students that the grass is never greener on the other side and this is such a big step in that direction.
"I must make mention of the range of financial commitment to the vision which is so humbling; we had donors on the one end who anonymously gave large sums to the campaign, all the way to our students who ran May 24th to raise funds on the other end.
"To all of you, we are incredibly grateful."

Read More About