St. Andrew's College has 31 athletes and coaches in Bermuda for the Remembrance Day holiday weekend.
A team of 13 swimmers and two coaches from St. Andrew's are using the Bermuda Tourism Authority-National Sports Centre [BTA-NSC] sports tourism partnership, which, for another shoulder season, is motivating teams to come to the Island to use our training facilities.
In addition to the swimmers, a team of 14 football players and two coaches are tagging along to train and play exhibition games here.
For the football team, the trip to Bermuda is described as a reward for a successful season back home, but the swimmers are tuning up for their season of competition, which begins November 16th.
"Our goals are to review technical skills for all competitive strokes, hop in for some competitive racing and build on team work and endurance," said St. Andrew's Head Swimming Coach Christine McCue.
"To be able to do this in the Saltus pool and at the new National Training Centre is a real privilege."
"The BTA-NSC agreement allows visiting teams to use NSC training facilities at little or no cost because tourism officials pick up the tab if the team provides an adequate economic impact for the Island. This strategy has helped usher in a wave of teams for swimming, lacrosse, rugby and other sports," the BTA said.
"This sports tourism partnership continues to pay dividends for the tourism economy," commented Pat Phillip-Fairn, chief product and experiences development officer for the BTA.
"This shoulder season we anticipate a larger volume of business generated from this partnership and the potential for continued growth, particularly during this time of year, is something we continue to pursue aggressively at the BTA."
NSC Aquatics and Fitness Manager Amy Fox said, "This is another boost for Bermuda and the BTA's efforts to promote the shoulder season and we hope that more overseas teams follow suit because this is a win-win for the National Sports Centre and the country."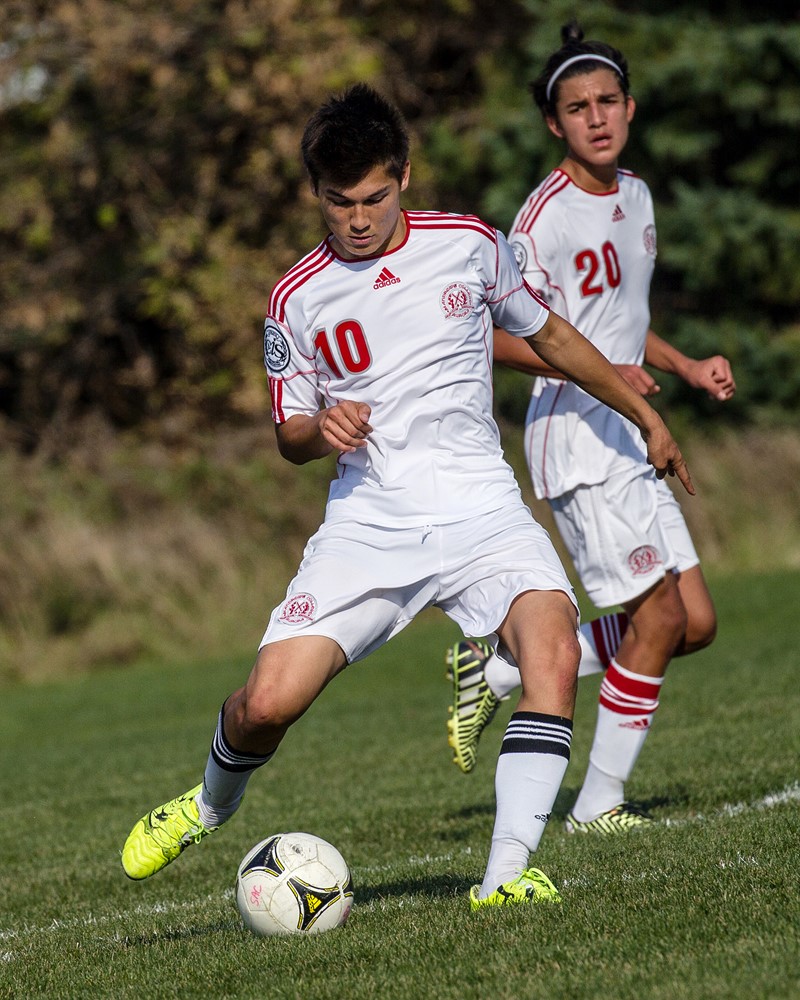 The tourism shoulder season is considered the period between November and March. The BTA has a sports tourism strategy during that time to encourage athletes in cold climates to train in Bermuda where the temperatures are moderate and more conducive to outdoor activity.
St. Andrew's and Saltus are fellow institutions in the Canadian Accredited Independent Schools system. The two college preparatory schools became linked about 12 years ago when the headmaster at St. Andrew's left to take the head job at Saltus.
Students have come to visit Bermuda previously, but not since 2011 and never with the option to take advantage of pool time at the NSC.
The St. Andrew's athletes and coaches arrived in Bermuda November 11th and will depart November 15th. They are staying at Grotto Bay Beach Resort.
Mrs McCue says she remembers Grotto Bay fondly and was excited for the chance to return: "We very much enjoyed the meal plan, beautiful grounds, and convenient location that was close to the pool, pitch and airport but mostly it was the people.
"Everyone was kind, welcoming and seemed genuinely pleased to work with us."

Read More About