The Pembroke East Legacy group honoured Lawrence "Stickers" Hendrickson, the founder of H&H Gombeys, for his positive contributions, and his fifty years of working to promote Bermuda's Gombey heritage.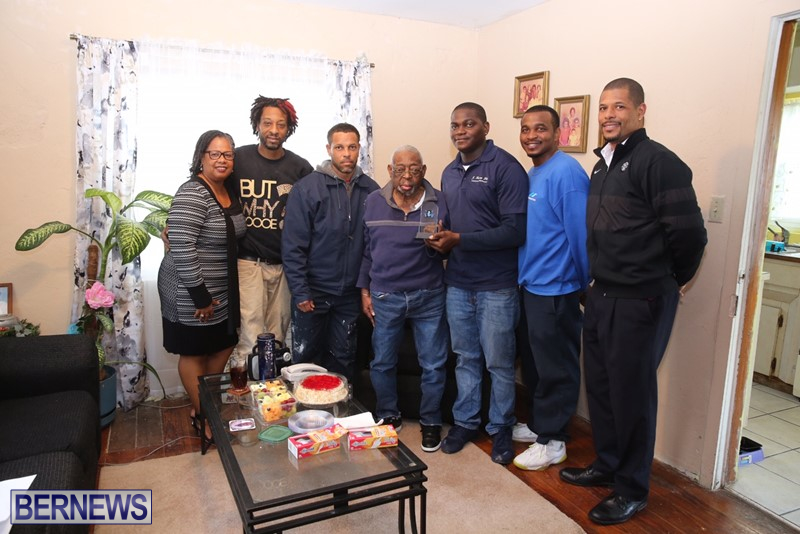 A spokesperson said, "Mr. Hendrickson is a legend in his own right and after careful consideration, Pembroke East Legacy would like to publicly honour and thank Mr. Hendrickson for his positive contribution to the community."
"Mr. Hendricks has dedicated more than fifty years to the Gombey Heritage and has traveled to represent Bermuda around the world.
The Pembroke East Legacy was founded by Marshall Iris in 2016, and his aim is to "implement a community action plan/strategy with the intent on improving the surrounding area by way of trying to revive/improve the community through residents taking pride in their area and promoting positive attributes."
Mr. Iris intends to provide an array of community initiatives that will "foster togetherness, pride, development and healing."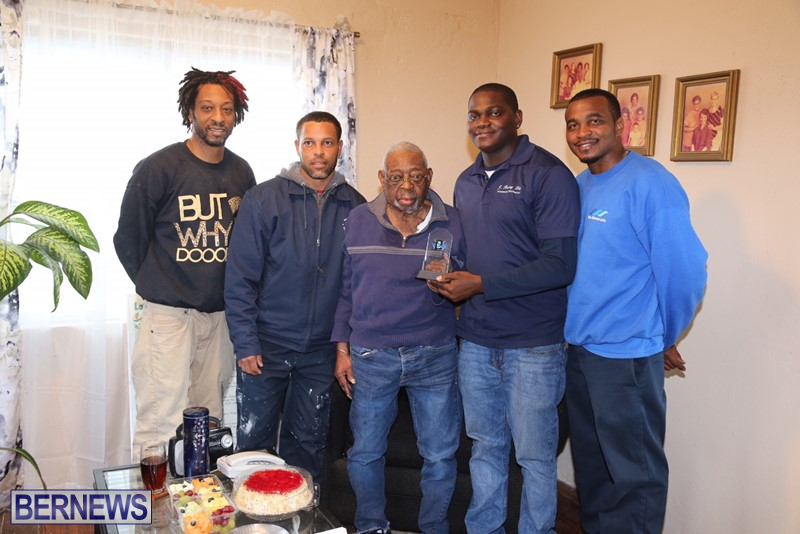 Speaking at the presentation, Mr Iris said, "We are here to pay tribute to a great man who has been a staple in this community for years and years, Mr. Lawrence Hendrickson, the leader of H&H Gombey troop, which started approximately 27/28 years ago. This date is obviously a monumental time for him, as well as his 81st birthday."
Also speaking was Senator Lynne Woolridge who said, "Too many times we celebrate our community leaders after they have passed. We wanted to honor Mr. Hendrickson during his life for all his accomplishments made in the Gombey arena.
"This is a celebration of his life and his legacy that he has put in place, something that Mr. Hendrickson was great at and loved for. It's also what his lovely wife enjoyed and supported him in as well.
"This initiative, to honour persons in the Pembroke East community started approximately one year ago with the aim or goal of recognize and highlight the many positives of the Pembroke East area and Mr. Hendrickson is the first recipient.
"We all admit there are social ills in our community, but as a community together we can tackle them and we would like to be a catalyst for change in our community and we wish Mr. Hendrickson a warm, Happy Birthday.

Read More About