Premier Michael Dunkley and Health & Seniors Minister Jeanne Atherden recently visited the Bermuda Cancer and Health Centre [BCHC] to tour the site of the new radiation therapy facility.
They were accompanied by BCHC Executive Director Tara Curtis, with Clinical Oncologist Dr. Chris Fosker providing a tour of the facility and an overview of Bermuda's new state-of-the-art radiation therapy equipment.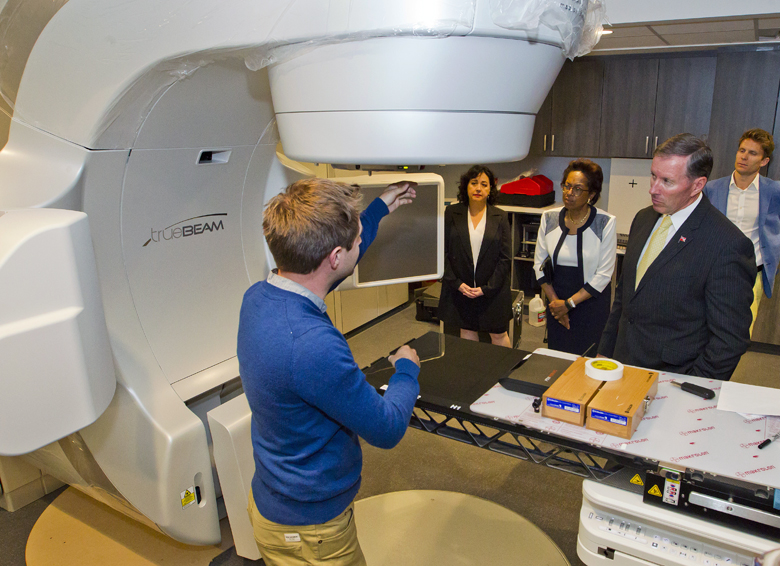 The Premier said, "Radiation plays an important role in cancer treatment and it is a tremendous advantage for patients to have access to this without having to go overseas. Bringing radiation therapy to Bermuda is a significant accomplishment and extremely beneficial to cancer patients in Bermuda.
"Radiation therapy is one of the three most commonly used cancer treatments along with surgery and chemotherapy.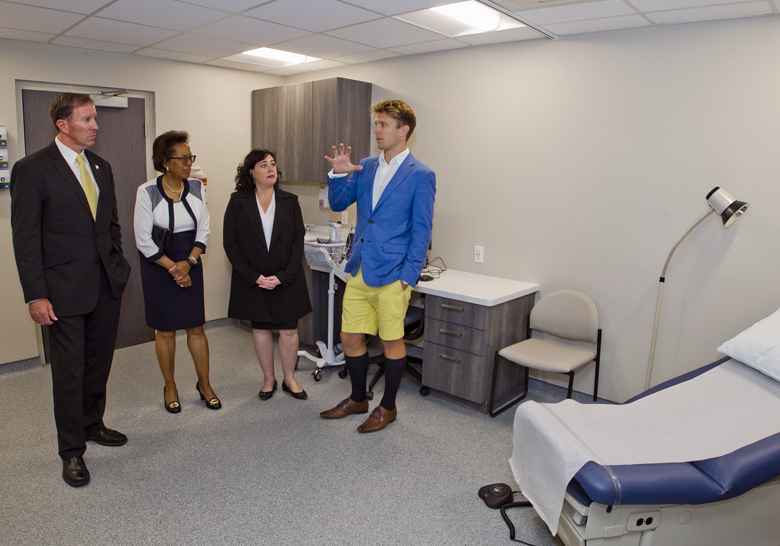 "Health is the most important thing to me and I encourage everyone on the island to not take their health for granted and make their health the most important thing.
"I commend the Bermuda Cancer and Health Center on all of the great work they do and especially on this initiative; it will help to save so many lives in our community."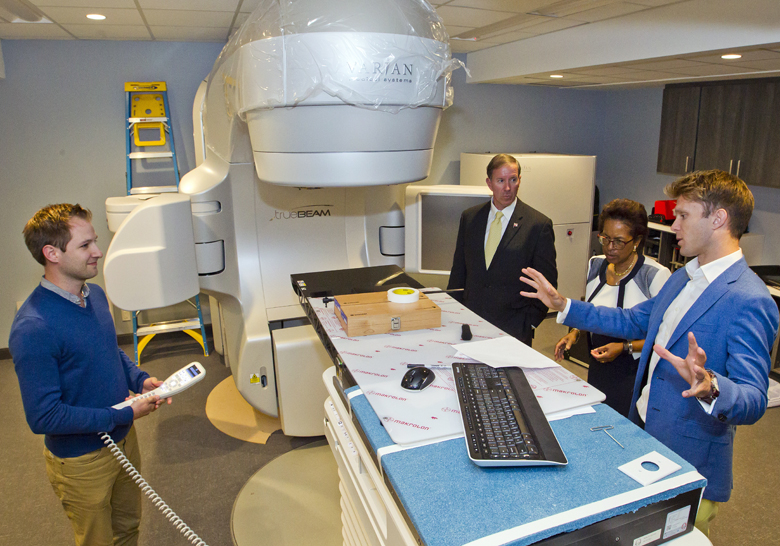 Minister of Health, Jeanne Atherden added, "The comfort of recovering in your own home after surgery, chemotherapy or radiation is so important. Soon it will be just a short trip to get life-saving radiation—this is an enormous improvement to treatment.
"The Ministry's aim is that we have healthy people in healthy communities. Every bit of progress we make helps us get closer to that goal."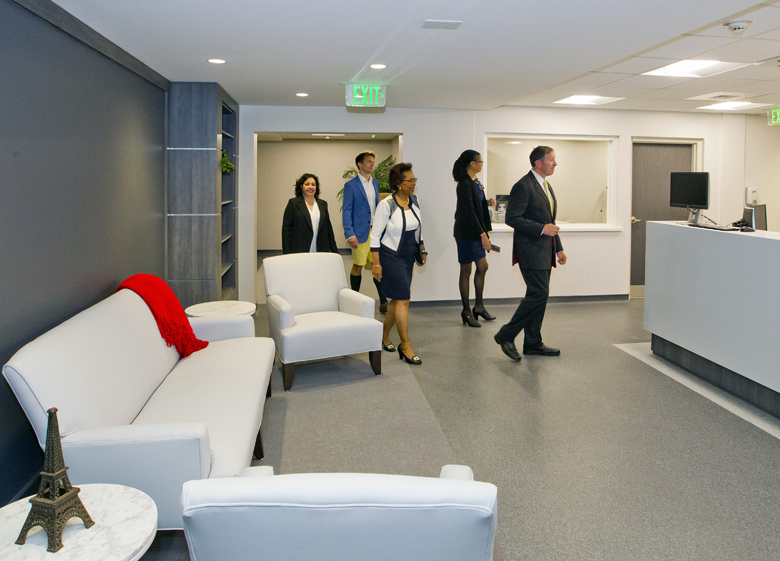 Read More About