[Updated] Bernews will be live streaming a panel discussion with Bermuda College Economics Senior Lecturer Craig Simmons, Chamber of Commerce President John Wight, and former Business Bermuda CEO Cheryl Packwood today [Feb 12], where the trio will discuss the upcoming 2018/19 budget, which is set to be delivered this Friday.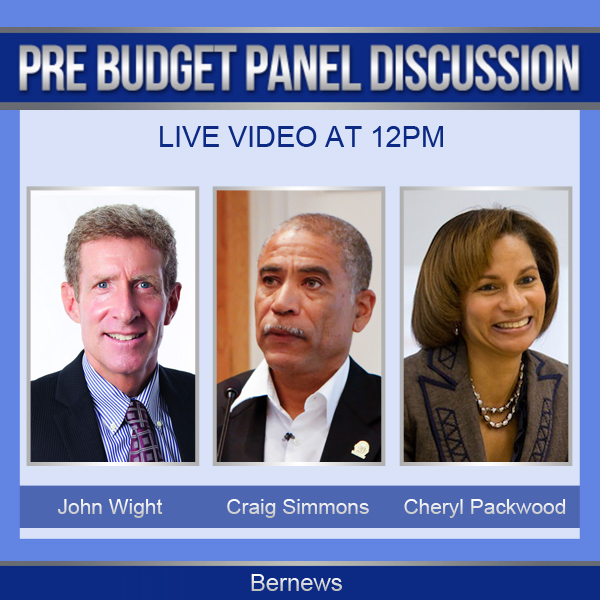 This budget will be the first Budget delivered by the PLP Government following their victory at the polls last year, and it is expected to be focused on "economic growth," Premier and Minister of Finance David Burt said recently at the Pre-Budget Public Forum.
Saying that Government "want to establish a clear and transparent Budget process," the Premier previously released a 35-page Pre-Budget Report, detailing some of the considerations for the budget.
Some of the considerations in the report include not moving ahead with the second phase of the payroll tax proposal by the former Government, payroll tax relief for repatriating jobs back to Bermuda; a Professional Services Tax on legal, accounting & business consultancy services; a sugar tax, and taxing commercial rents.
The panel guests will discuss some of those considerations and more, when it is hosted by journalist Jeremy Deacon starting at approximately 12 noon today. We will update this article with the live video, and you can also watch live on Bernews Facebook page.
Update: One hour live video replay below.

Read More About