On Saturday, April 14, there will be a Lunch and Learn Workshop entitled "Your Life's Purpose" from 11.30am to 1.00pm at Grace Methodist Church, 167 Northshore Road in Pembroke with Guest Speaker Rev. Cyril Simmons. The event is opened to everyone and includes a delicious lunch for the low price of $15 per person.
The event poster says, "Do you ever ponder why you have been placed on earth and for what purpose? Do you struggle to find meaning in your life? Questioning whether you are on the right course in life? If any of these questions pertain to you, please join us as we learn how to take the reins of our lives!
"Don't miss out on the opportunity of a lifetime [or at least the opportunity of a random Saturday in April]! Tickets are limited! Please RSVPby April 10th 2018.
"For more information, contact Chelsea on 707-1336, 295-2220, or 747-8027, or email gracechurch@logic.bm"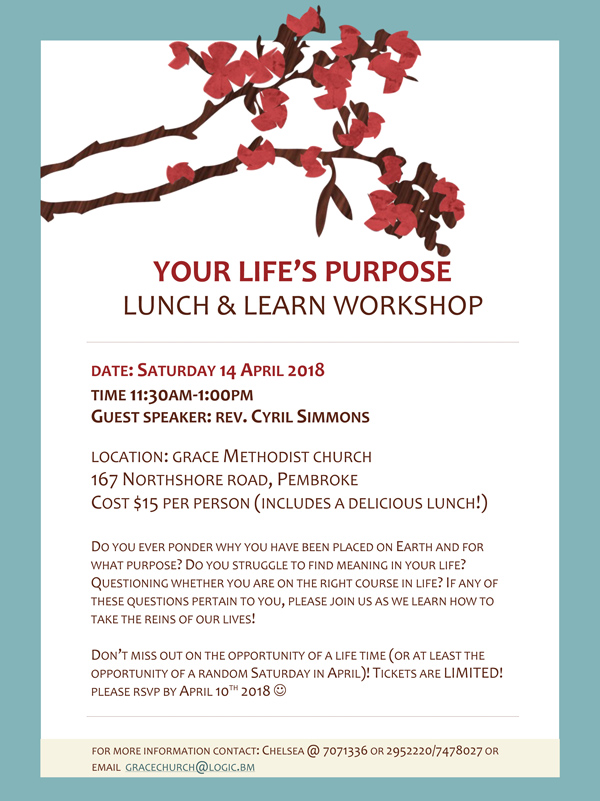 Read More About
Category: All