An art exhibition — 'Bermuda Now & Then' — is open to the public until Monday, June 4 at Gallery One Seventeen on Front Street, with the exhibition featuring art depicting areas over 100 years ago, with another version showcasing them as they appear today.
A spokesperson said, "Bermuda Now & Then is a historic exhibition of new works by Heidi Cowen and Christopher Grimes and should not to be missed!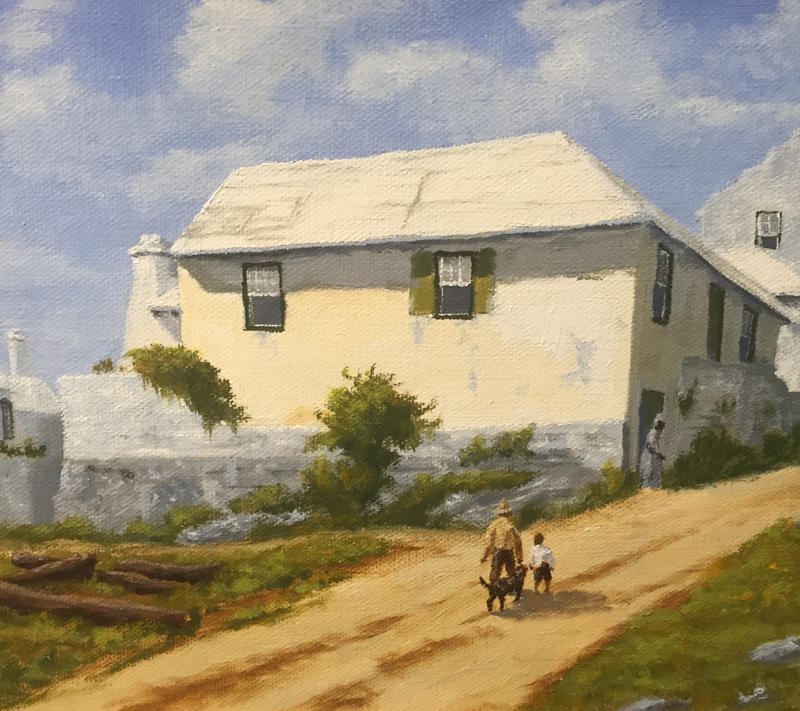 "This collection of sixty new works is now open to the public and will hang until the 4th of June, 2018.
"This exhibition is what its' title suggests. It is a collection of paintings that depict Bermuda in some examples, over one hundred plus years ago versus those same areas in the landscape of our island today.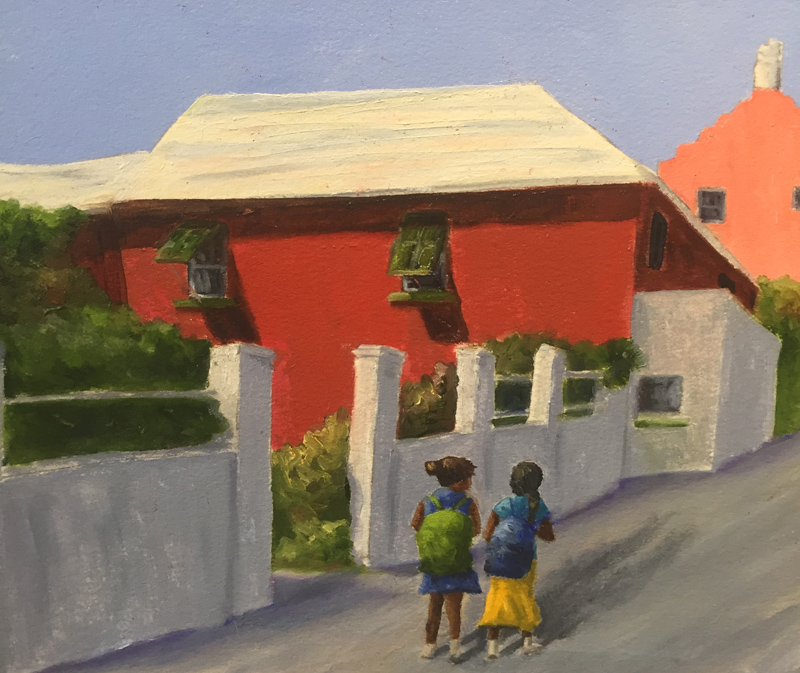 "The 'Then' paintings represented in this new exhibition are by Christopher Grimes and show Bermuda in it's rural splendour from approximately the latter part of the 19th century, with several depicting Bermuda during the late Victorian era through to approximately mid 20th century.
"Bermuda 'Now' paintings are by Heidi Cowen. These 8 x 10 inch gems depict the same scenes created by Grimes. The viewer will be amazed by the obvious change in topography of Bermuda when comparing the artist's contrasting works in this collection.
"Not only is the landscape sparse throughout the collection of works by Grimes, the building's colours are of a time before our famed 'pastel coloured homes' were known.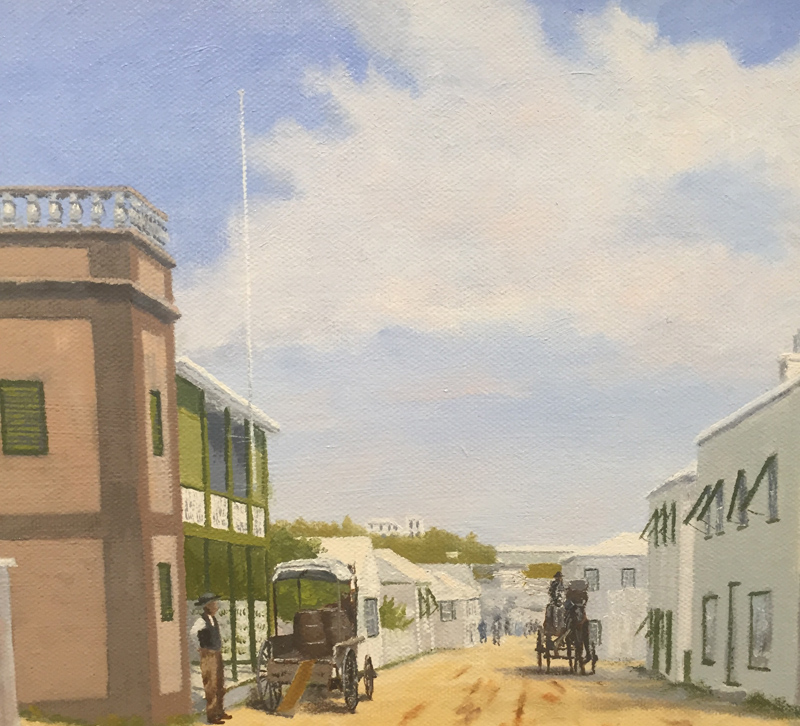 "Christopher Grimes will be available on Thursday 31st of May from 10am until 1pm to discuss this incredible exhibition and more specifically, the comparison of Bermuda's landscape now compared to what it was so many decades ago. This is an exhibition not to be missed!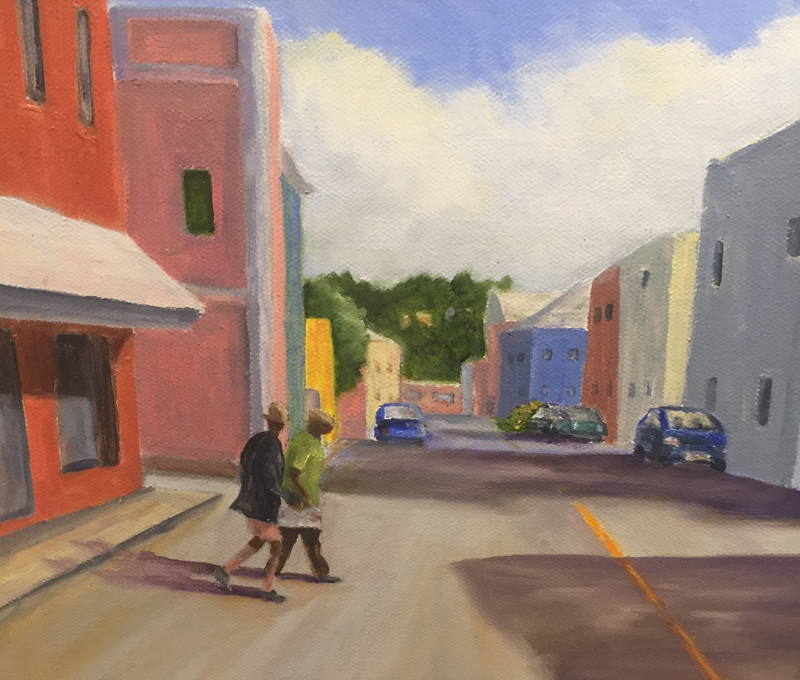 Gallery One Seventeen is located on the eastern end of Front Street just before the Supermart grocery store. They can be contacted via phone at 295 1783, email at gallery117bda@gmail.com, or via their website. The hours of business are Monday through Saturday 10 am until 5 pm and on Sunday 12 noon until 4 pm.

Read More About
Category: All, Entertainment, News