20-year-old Christian Chin-Gurret has already designed a repertoire of products, including a water bottle holder, a lamp inspired by the Bermuda kite and a light for a camper van, and tonight [Aug 8] he will launch his latest creation – a Bermudian Bluebird Box, which allows people to forgo the hammers and nails and assemble the boxes quickly and easily.
This autumn, Chin-Gurret is due to enter his final year at university, where he is studying a Bachelor of Science specializing in Product Design at Bangor University in Wales.
He is currently taking part in the Bermuda Economic Development Corporation's first Summer Student Entrepreneur Programme [SSEP], while also working at local architecture firm OBMI.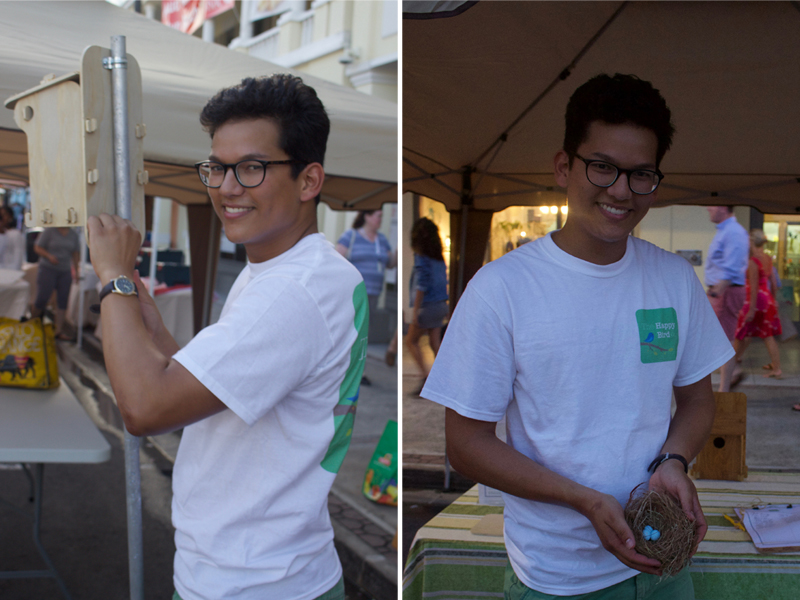 He has recently completed the design for his latest unique product, which he will today officially begin offering to the Bermudian market – a bluebird box that remarkably requires no glue or nails in the assembling process.
Chin-Gurret said: "This is a refined design that I've worked to greatly advance upon over the course of my degree. The idea for this was born when I collaborated with a company in Wales that converts regular vans to make them into bespoke camper vans.
"While at the company I designed and manufactured bird boxes for their Caravan Site. I have now taken this design and modified it for Bermuda's Eastern Bluebird and will be selling them at Harbour Nights on Wednesdays and through my face book page The Happy bird Co.
"The modifications include making the bird box longer and the sidewalls thicker, as well as adding more ventilation to accommodate the higher temperatures in Bermuda."
The university student said he has studied many bird box blueprints from various bird and Audubon societies around the world, as well as the Bermuda Audubon Society. He also liaised with Bermuda's Audubon Society and local bluebird expert Stuart Smith to create this "easy to make, fit for purpose and incredibly unique design".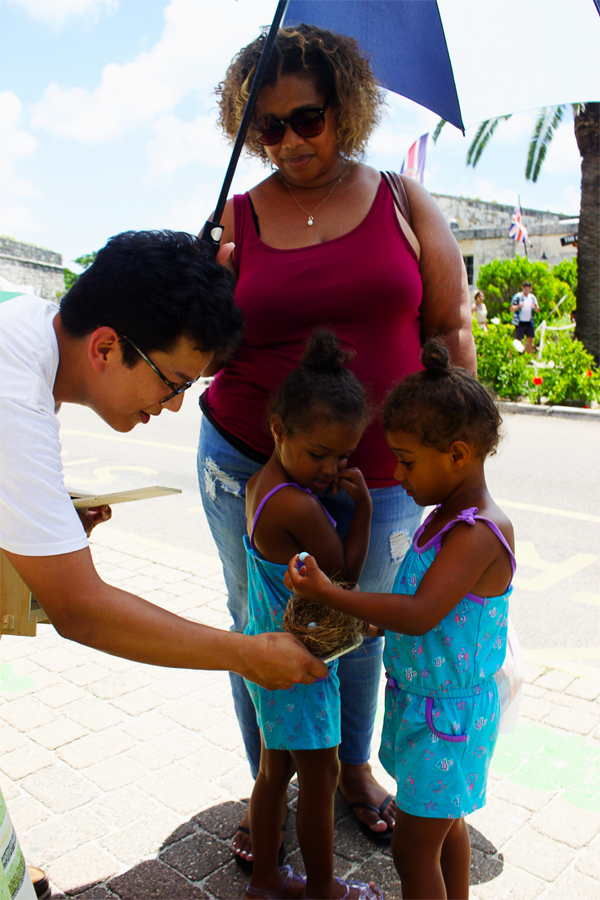 "Not only is the design unique in that it can be assembled without any aid from any other material, but its mindful features of having a removable floor and door flap make it easy to clean after nesting season," Chin-Gurret said.
"This bird box is the 'IKEA' of bird boxes. It offers the family and owners an experience of easily building a home for their feathery friends. Due to its eco-friendly material it is suitable for all gardens and parks at school or at home. The novelty of a bird box is eternal, making it the perfect gift for all ages and any occasion."
With blue bird numbers declining over the years due to several factors, he believes the timing is right to give these birds the homes they deserve.
Chin-Gurret is working with various Bermuda suppliers and CNC Carpentry to make his eco friendly flat pack bird box.
He says, "The assembly and instructions are easy to follow and would make a great gift for people of all ages who want to share their environment with our local bluebirds." He has had requests for birthday party and anniversary gifts.
Today is the official launch of The Happy Blue Bird Box at The Happy Bird Co. stall at Harbour Nights. His stall is located on Front Street outside HSBC and he will be there from 6:30pm to 9:30pm. Visit Harbour Nights or contact Christian Chin-Gurret via chingurret@gmail.com or visit his company on Facebook [The Happy Bird Co] and Instagram [@TheHappyBirdCo].

Read More About