A 19-year-old Bermuda College student has launched a new business offering pet based services, including dog walking and pet sitting, to animal lovers in the community.
Yndia Raynor admits that "for as long as she can remember" she's been passionate about four-legged creatures, with animals playing an important role in her childhood and teen years.
She is currently working towards an Associate's Degree in Arts and Science at Bermuda College; in the future she plans to go on to pursue a career in zoology/ animal behavior sciences or veterinary medicine.
Her newly launched business, The Golden Leash, was created as part of the Bermuda Economic Development Corporation's Summer Student Entrepreneur Programme [SSEP], which will see young people between the ages of 16 and 25 become entrepreneurs in their own right – learning new skills such as how to manage finances, build clientele and grow their enterprises from now until Friday, August 31, 2018.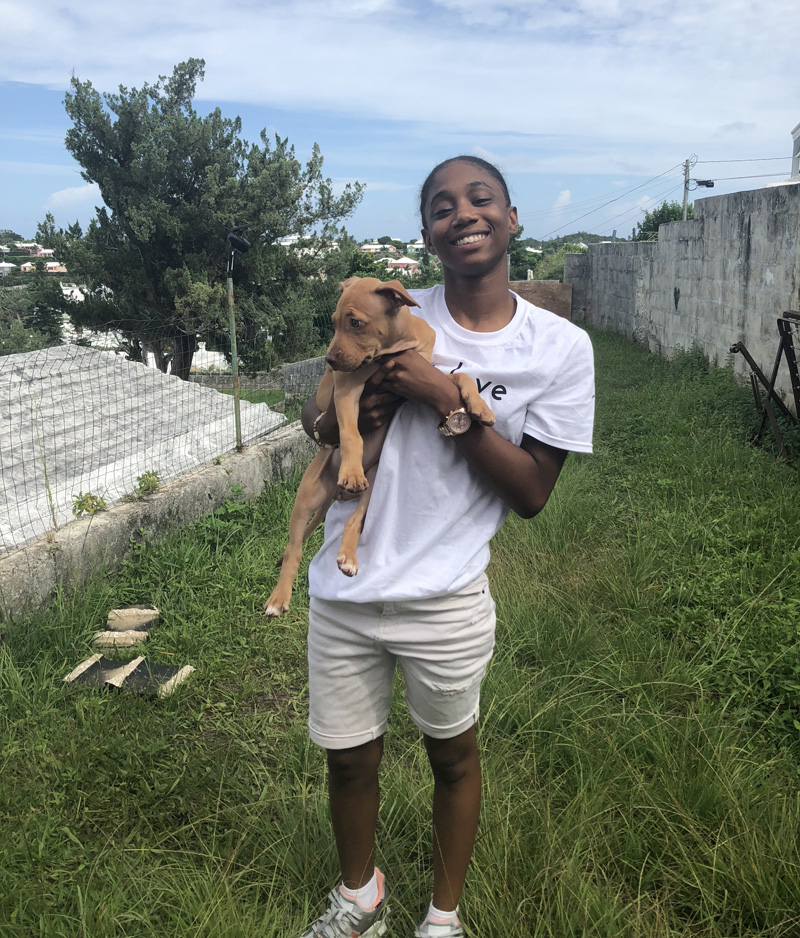 Ms Raynor said: "I've actually been thinking about starting up The Golden Leash for several years now, however, it was challenging figuring out where exactly to start. I genuinely care about and enjoy working with animals and felt there was a high demand for a business like this in Bermuda.
"I hope my services, which include dog walking and pet sitting, can bring people who are extremely busy during the day, some ease in knowing their pet is being well taken care of while they are handling other responsibilities and unable to give them around the clock care."
Just last month, Ms Raynor was talking to a friend who went away to study business at university; following the chat she decided it was finally time to act on and pursue her business idea. Unfortunately, she kept running into stumbling blocks, with Ms Raynor explaining that it was hard figuring out how to advertise and get clients, and she also needed equipment and didn't have start up funds to help with that.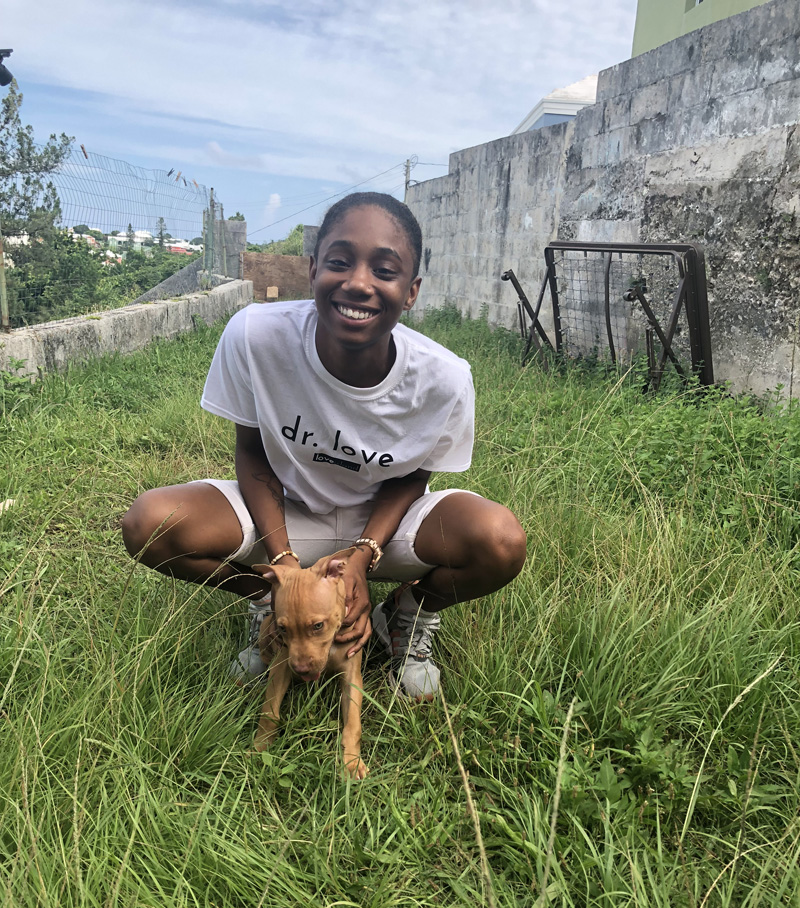 "I was just about to drop the idea, when I saw the details for SSEP land in my inbox," the teenager said. "I'm glad there's a source of constant support for me over the next six or seven weeks and if I can build up enough steady clientele, the plan will be to keep the business up and running for the next few years and maybe even one day hire others to run it while I'm away in school."
Ms Raynor decided to add in the pet sitting component to her business, after doing some research and discovering how many Island residents struggled to find affordable care for their animals while overseas travelling or on business trips.
Her role is to ensure pets have a constant companion while their owners are away – and don't have to grapple with issues like separation anxiety or depression. "I make sure their pets are well taken care of at a more affordable rate for my clients," she said.
Miss Raynor charges $22.50 for a 30 minute dog walk. She also offers packaged deals for pet sitting, which range between $40 and $65. For more details or to get in touch, call The Golden Leash on 595-0044or e-mail. thegoldenleashbm@gmail.com

Read More About