Botelho Wood Architects announced the elevation of two of its employees to the role of Associate, saying that they "celebrate these individuals for their demonstrated leadership and valuable contributions to the enduring success of our practice."
Krystal Rodrigues & Lisamarie Masters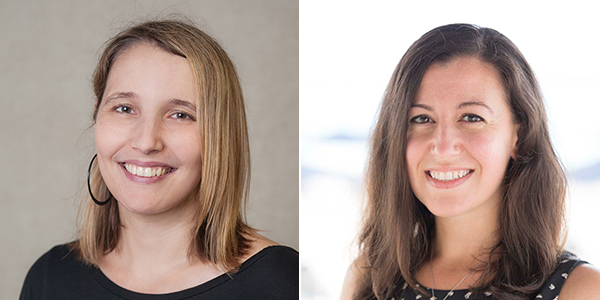 Krystal Rodrigues, AIA, LEED AP | Associate
The company said, "Krystal first joined Botelho Wood as a student intern when the firm opened in 2004 and continued to work with us throughout her education. She returned to Bermuda and the Botelho Wood family in 2014 having completed her architectural registration in Massachusetts. It is fitting that, as the first student intern of Botelho Wood, Krystal plays an active role in our student outreach initiatives.
"Krystal has brought her methodical approach to architecture to a variety of projects that she has contributed to including institutional, hospitality multifamily and single family residential. She enjoys working at different scales and creating spaces that have longevity through flexibility and adaptability. Krystal is currently serving as Vice President of the Institute of Bermuda Architects, having previously taken on the roles of both President and Secretary.
Lisamarie Masters, AIA, LEED AP | Associate
"Lisamarie joined Botelho Wood in 2010 while actively pursuing registration in the State of New York, which she achieved in 2014. She has been involved in a diverse range of projects including residential, commercial, hospitality, and retail. She has a unique skillset that proves successful on complex, intricate, and detail-oriented projects.
"Lisamarie intently listens to clients' requests and is able to deliver sustainable collaborative solutions unique to each space. She has the ability to holistically approach a project, focusing on complicated details while maintaining an overall view of the final result. Beyond her role at Botelho Wood she is currently serving as the President of the Institute of Bermuda Architects."
Read More About