Bermuda's Jade Stewart has been named the Athlete of the Week – twice — earning the accolade from both her school, Holland College, and also from the Atlantic Collegiate Athletics Association.
Holland College's announcement said, "Soccer player, Jade Stewart, and men's baseball player, Luke Robison, have been named the Holland Hurricanes Athletes of the Week for the week ending September 15.
"Stewart, a second-year midfielder from Warwick, Bermuda, captained the Hurricanes to a 2-0 weekend with victories over the MSVU Mystics and UKC Blue Devils at home. This was the Hurricanes first weekend of Atlantic Collegiate Athletic Association [ACAA] regular season action for 2019.
"On Saturday versus the Mystics, Stewart picked up an assist in the game, while on Sunday versus UKC she recorded one shot on goal.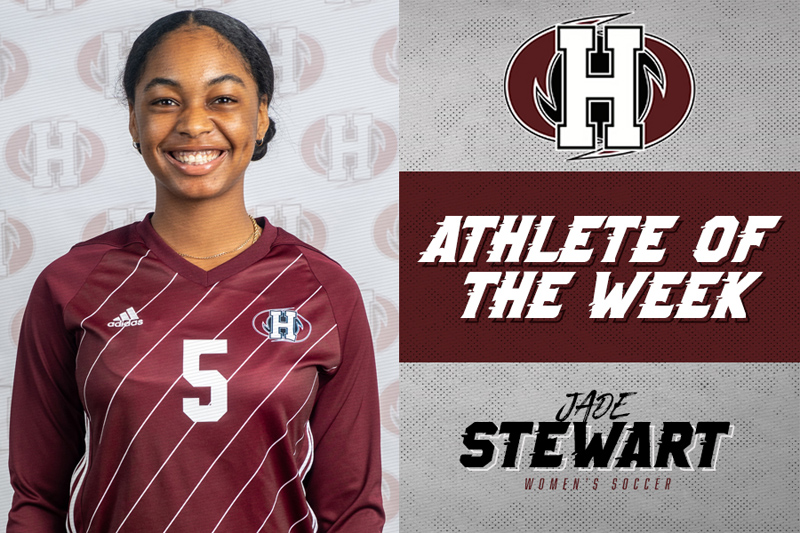 "The Hurricanes currently lead the ACAA standings; they return to the field this Friday evening at 7pm when they host the Dalhousie Agricultural Campus [Dal AC] Rams at the Terry Fox Sports Complex in Cornwall, PEI.
"Stewart was also announced as the ACAA female Athlete of the Week earlier this week. She studies in the Sport and Leisure Management program at Holland College."
In also naming her the Athlete of the Week, the Atlantic Collegiate Athletics Association [ACAA] said, "Jade Stewart captained the Hurricanes to a perfect 2-0-0 weekend at home with victories over the MSVU Mystics and UKC Blue Devils. Her assist on Saturday was followed by one shot on goal on Sunday by the second-year midfielder."

Read More About