Bermuda's only ghost tour has expanded offerings during October in partnership with Disney Cruise Lines.
Their popular experience was selected as a 'Port Adventure' on board the ship, which has a Halloween theme throughout the month, with support from the Bermuda Tourism Authority and Meyer Travel Agency.
In order to appeal to Disney, Haunted History had to offer more than their regular weekly tour.
"They approached me about Haunted History very early on, but wanted it to have the 'Disney difference', an experience that their guests cannot get anywhere else," explained Kristin White, Executive Producer and Storyteller with Haunted History. "I decided that, in addition to offering a longer tour, a cool twist would be to add dining on the Deliverance replica ship."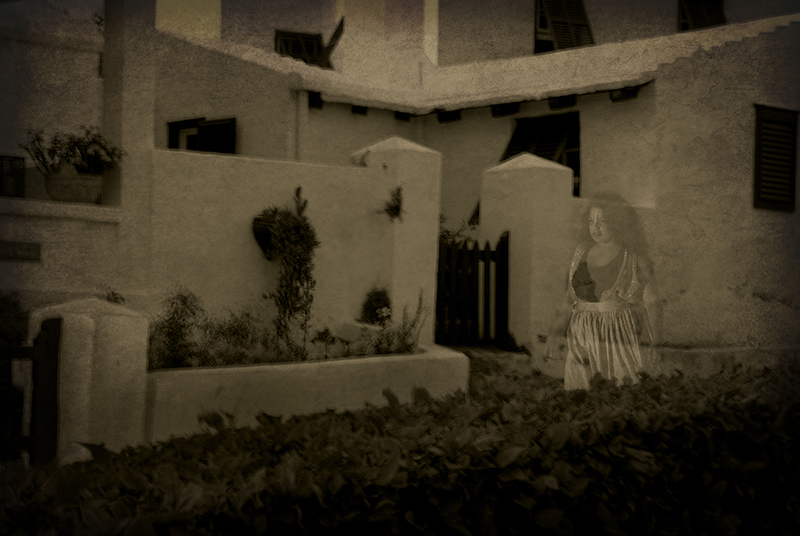 Guests explore the ship and have a casual supper on board, which has a few ghostly touches added – Ms. White placed fake bones and spider webs around the decks to increase the 'creepy' factor.
"St. George's Foundation is always looking for more groups to make use of Deliverance," she explained. "Yes, it's a lovely space for people to learn about the early history of Bermuda, but it can also be an event venue. For Haunted History, the ship is great with a ghostly theme, so was an ideal supplement to the tour."
October is generally a busy month for Haunted History – they host extended Halloween tours with scary extras. "The week of Halloween has always been a highlight for us. There'll be dinner discounts, special treats bags, and a few spooky surprises."
Haunted History started in 2015 and has been running at least once a week ever since. Ms. White says that the success of Haunted History over the last four years is proof that people want a more interactive learning experience in St. George's.
She concludes, "I add in a few ghost stories here and there, but mostly, I research and tell true stories. Before Haunted History, I'd hear people say that tourists aren't interested in history. But I know that's not true. I am eager to continue showcasing the unique history of the East End, and to explore partnerships with other museums and historic attractions."
The tour departs from Kristin White's store, Long Story Short, on Water Street every Thursday night at 8.30, which special Halloween Tours on October 28, 29, and 30.
Learn more about Haunted History and get tickets at hauntedhistorybda.com or call 705.1838. Those looking for more information on renting the Deliverance replica ship should call The St. George's Foundation at 297.8043.

Read More About
Category: All, Entertainment, News