The Women's Resource Centre [WRC] is inviting the public to attend their upcoming free workshops at Sofia House on Church Street in Hamilton.
A spokesperson said, "The public are invited to attend three upcoming workshops hosted at the Women's Resource Centre [WRC] located at Sofia House on Church Street in Hamilton. All workshops are free of charge and are a part of our mission to empower women with the information they need to make informed decisions regarding important issues in their lives and the lives of their families.
"The workshops reflect our mission to encourage a Bermuda where women are emotionally and physically healthy, safe, confident and able to realize their potential.
"On Monday, October 28th in support of Breast Health Awareness month, there will be a Women's Health Awareness Event from 5:30pm to 7:30pm. This workshop will serve as a reminder to women to make their health a priority for themselves and therefore their families, and how to build positive health habits for life. The workshop will be facilitated by: Alaire Godfrey of Ultimate Imaging Diagnostic Services."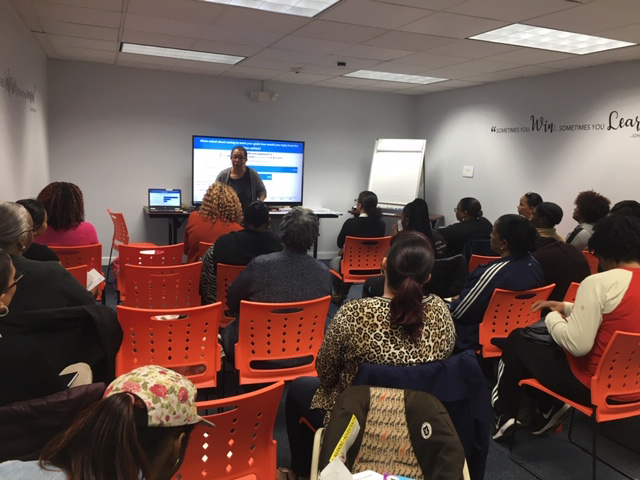 "On Tuesday, November 5, WRC will host the workshop, Understanding Immigration Policies for Women, from 5:30pm – 7:00pm. This workshop is open to any woman currently residing in Bermuda, who wants to learn more about our immigration policies that affect women and their families. The workshop will be facilitated by a panel of experts.
"And on Wednesday, November 13, WRC will host a lunch and learn titled 'Understanding Maintenance Orders/Payments 101′ from 12.00pm to 1.30pm.
"This important workshop facilitated by Cristen Suess of Wakefield Quin Limited will cover all you need to know regarding the options that you have in receiving maintenance for your child/children from their father as well as directions on court proceedings and how to carry them out. Have a question? Get an answer from a family attorney.
"Elaine Butterfield, executive director, encourages every woman who will benefit from any or all of these workshops to come out and be empowered with information and equipping tools. Spaces are limited so please sign up as soon as possible by sending an email to wrc@wrcbermuda.com or give us a call at 295-3882."
Read More About
Category: All