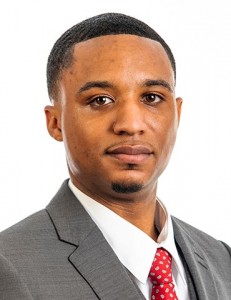 [Opinion column written by OBA Senator Dwayne Robinson]
Bermuda is in unprecedented times, combating an unseen enemy which does not care who its victims are. It has united both sides of the political aisle and people from all walks of life. It has caused us to assess our privilege and our priorities.
The enemy, of course, is Covid-19. Regrettably, it has already claimed five victims and my heart goes out to those families in mourning.
Adjusting our way of life during this pandemic is a top priority. Many have been laid off and budgeting/saving has become impossible for some.
It is wise to take advantage of the deferment programmes available for bills and payments if you need to. However, I urge you to take time to create a payment strategy for paying off any deferred payments. If you can pay your loans and mortgages, I would suggest that you continue to make those payments.
When we come out on the other side of this pandemic and normal payments resume, do not be caught unprepared. Above all else, prepare yourself – as best you can – financially for the future as the economy will take some time to bounce back.
If we all do our part, if we all obey stay in place rules, observe social distancing, wear masks and wash our hands, we can combat this virus and save lives. The Premier released the estimated worst-case scenario death toll of 700, and this should be a sobering reminder to follow the rules.
To my fellow young people: this pandemic has given us an opportunity to step up for our community. We can help the more vulnerable and elderly within our society. If you have the time and resources, please help your neighbor, while respecting the social distancing and shelter in place laws.
This may be a bleak time, but it can also be when we bring back that Bermuda that the older generation talks about. The one where everybody looked out for each other, knew everyone's families, and had strong community ties with each other.
It is in times of great adversity that people show what they are truly made of. What are we made of, Bermuda? What are my fellow young Bermudians made of – will you step up?
We have adverse times ahead, but I have faith that together we can overcome anything.
- Dwayne Robinson

20 Most Recent Opinion Columns

Opinion columns reflect the views of the writer, and not those of Bernews Ltd. To submit an Opinion Column/Letter to the Editor, please email info@bernews.com. Bernews welcomes submissions, and while there are no length restrictions, all columns must be signed by the writer's real name.
-

As the island and world deals with the Covid-19 pandemic, we are doing our best to provide timely and accurate information, and you can find more information on the links below.
Read More About
Category: All