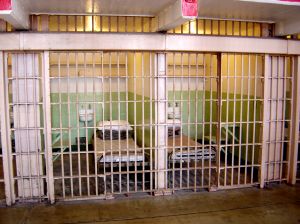 In today's debate in the House of Assembly Mark Pettingill of the Bermuda Democratic Alliance called an aspect of the Firearms and Bail Act "terrorism legislation", saying that although he is in full support of taking action against the rising crime we face, the Act as it stands will not accomplish this.
He spoke extensively to the proposed amendment which would allow firearm suspects to be held for 28 days without charge, and explained it could push up to 31 days counting in the 72 initial holding period presently allowed. Mr Pettingill, a veteran defense lawyer, said that holding suspects for that long would allow defense lawyers to use that fact in their favour while defending their client.
Mr Pettingill explained that should an individual confess days into his detention, that fact could be legally used to get the confession waived.
Saying that "any criminal attorney worth his salt" could "play the constitution card" as it relates to unlawful detention, Mr Pettingill said that lawyers will "cane" the prosecution and use the defence that the Police held the individual for too long. He said the law is so "obviously challengable in a court of law" that defendants will be let go, and that in a way the "bad guys will win".
He expressed grave concern, calling it "frightening" that the amendment would allow for people to be held for 14 – 31 days simply to question them. Mr Pettingill said it could open up issues; saying "someone calls up and says so and so has a gun", the Police could then "nick" him and hold him for weeks.
Mr Pettingill said the law is entirely without precedent in the Commonwealth and English speaking world, and that the Americans held people without charge in Guantanamo Bay as "they wouldn't have done it on their home soil". He also stated that "This is what happened in apartheid era South Africa – detention without charge".
He said he greatly supports the concept of doing more to address our rising crime, but we must focus on effective options.
You can read summaries of other MPs thoughts on the Firearm and Bail Act as it happens on our live blogging coverage here.
Read More About