The World Meteorological Organization's Hurricane Committee decided to retire two names from last season's roster of Atlantic hurricanes; Hurricane Igor and Hurricane Tomas.
Officials said, "Two tropical cyclone names in the Atlantic were retired from the official name rotation by the World Meteorological Organization's hurricane committee because of the deaths and damage they caused in 2010. The committee issues the list of potential names for tropical cyclones to be used every six years for both the Atlantic and eastern North Pacific basins.
"The names Igor and Tomas in the Atlantic would have appeared again in 2016 but will no longer be used. In their places will be Ian and Tobias."
Hurricane Igor was initially expected to be a strong hit on the island, with the then-Premier saying it was "one of the worst hurricanes to ever threaten our shores." International media flew into Bermuda to cover the storm, including representatives from The Associated Press, The Weather Channel, and Reuters.
Igor weakened as it approached Bermuda, down to a Category 1 from a Category 4 hurricane, causing some minor damage and widespread electrical outages, but sparing the island any severe damage, such as we sustained during the strike by Hurricane Fabian in 2003.
The photo below depicts waves crashing onto the Pink Beach Club on South Road, Tuckers Town, when the system was approximately 350 miles away from Bermuda, due to strike in 24 hours: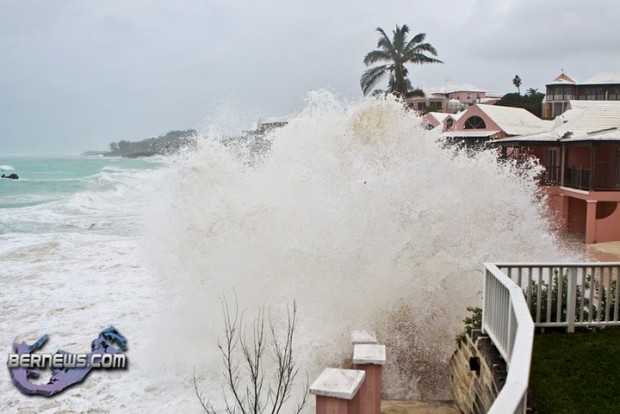 Describing the Hurricane in the statement about retiring the names, the U.S. agency NOAA said, "Igor was a classic Cape Verde hurricane, reaching Category 4 strength with 155 mph winds on Sept. 14, while located about 600 miles east of the northern Leeward Islands. The storm weakened to a Category 1 hurricane when it struck Bermuda on Sept. 19."
"Igor grew in size, with the area of tropical-storm-force winds becoming roughly 750 nautical miles wide. Igor made landfall on Sept. 21 near Cape Race, Newfoundland. It was the most damaging hurricane on that island in 75 years. Igor killed three people along its path. Damage in Newfoundland is placed at almost $200 million U.S. dollars."
Dr. Mark Guishard, Director of Bermuda Weather Service, advised before the Hurricane that storm surge was "expected to be on the order of 5 to 7 feet above the normal tide levels." The photo below shows the Town of St George's during Hurricane Igor: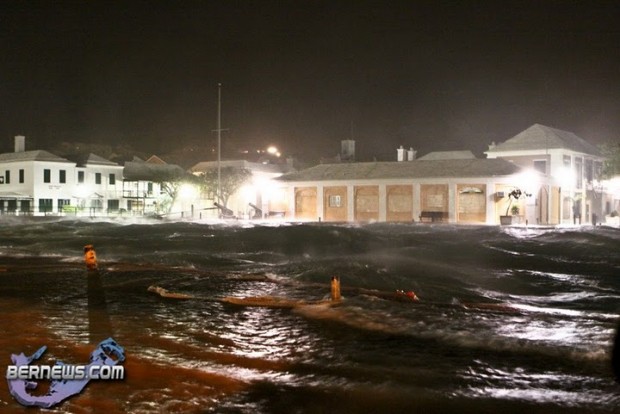 Hurricane Tomas, which was considered a potential threat to Bermuda at one point in November 2010, never impacted the island. Throughout the hurricane's path, over 50 people were killed through the Caribbean, and the cost of the damage from the storm was estimated at over $600 million.
Read More About
Category: All