[Update: The jury came back at approximately 3:45pm and returned a verdict of guilty. The five-man six-woman jury unanimously convicted Mr Warner of premeditated murder and possession of a firearm. He has been remanded in custody and will be sentenced at a later date.]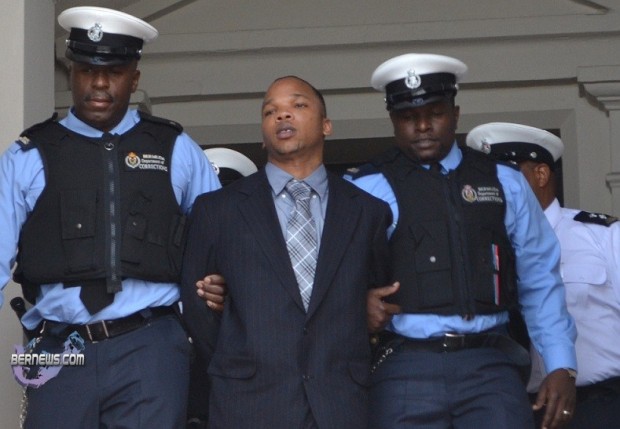 The jury is presently deliberating in the murder trial of 21-year-old Kevin Andre Warner.
At approximately 1:30pm this afternoon [May 19] Justice Carlyle Greaves sent the jury to start their deliberations after completing over four hours of summation and instruction.
At 1am on May 28th, 24-year-old Dekimo "Purple" Martin was hit by multiple gunshots at his residence of #8 Peacock Crescent, Sandy's Parish. He was rushed to the hospital where he was pronounced dead at around 1:45am that morning.
Mr Warner turned himself in shortly after the murder, and was subsequently arrested. On June 1, 2010 he was charged with murder, and possession of a firearm with the intent to commit an indictable offense.
The murder trial started in Supreme Court on May 9th. During the trial the jury heard that Mr Warner and Mr Martin were friends, and had spent time together during the day and later that night the two men were outside talking. Various witnesses were called who testified that Mr Warner had been with the victim just prior to the time he was shot.
In addition, the jury heard that the Police found bullet casings and a driver's license belonging to Mr Warner at the scene. They also heard from a witness who testified that Mr Warner bathed with bleach and vinegar the evening after Mr Martin was killed.
Mr Warner has been represented by Kim Hollis QC and Elizabeth Christopher, and pleaded not guilty.
Update 5:00pm: After the guilty verdict, Detective Chief Inspector Nicholas Pedro said, "Obviously it was bittersweet in the fact that its another Bermudian man convicted of murdering a fellow Bermudian man, but it also brings closure to the family of Mr Martin."
Update: It can now be stated that this was the second time Mr Warner was charged with killing someone, as he was one of the five teenagers charged for the Kellon Hill murder, and was acquitted on that charge. This has not been previously reported by any of the island's media outlets as we were not legally permitted to do so.
Read More About
Category: All, Court Reports, Crime, News