[Updated] One month after a driver plunged his car through a fence and down an embankment the car remains stuck at the water's edge.
At around 2:30am on April 29th a 60-year-old man crashed through a wooden fence and over an embankment, landing on the shoreline by the junction of North Shore and Palmetto Road in Pembroke. The driver was injured and had to be extricated from the extensively damaged vehicle by emergency personnel.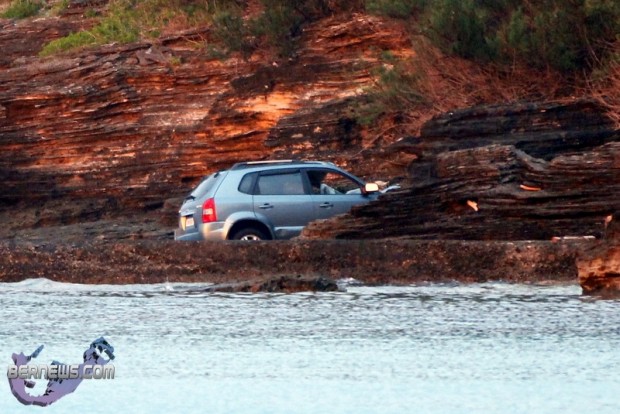 Update 7.30pm: The car has now been removed, with nothing more than some damaged rocks remaining in the area.
There have been quite a few other instances of drivers smashing their cars through walls/fences and landing close to the water or in other precarious positions [1] [2] [3] [4] [5], however the vehicles are usually removed within hours with the use of a crane or similar machinery.
–
Read More About
Category: Accidents and fires, All