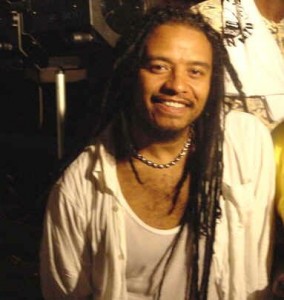 International reggae star Maxi Priest stopped by and trained with the Boulevard Community Club football team yesterday [Sept 18].
"The participation was impromptu as the star is well-known and liked by Bermudians," said club president Dr Lou Matthews.
"I didn't recognize him at first, but I did notice that there was an 'older' fellow playing who we hadn't seen before playing with the younger guys.
"Our team is very young, so he stood out. He is actually a really good player. We were introduced after the session, which was led by coach Rocky Bean.
"It was great that he chose to come to connect with the men. We have been having these kinds of positive experiences all season. We have about 30 men coming out to practice and it is because of these kinds of motivational experiences," said Dr Matthews.
The recording artist is in Bermuda for the upcoming John Lennon Tribute Concert which is being held on Friday [Sept 21] in the Show Ring of the Bermuda Botanical Gardens.
Read More About