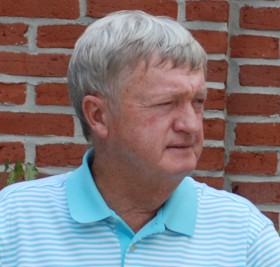 The psychology of colour and environmental colour adaptation will be among the subjects featured in Bermuda Paint's Colour Seminars, which will run October 10, 11 & 12.
Bermuda Paint company is launching a new environmental colour system later this month. To help introduce the colour system, the company is hosting colour seminars featuring renowned colour expert Art Bemis [pictured] from the United States.
Mr. Bemis, who is trained as an architect, is now well-known as a Colour Ambassador throughout the United States and beyond. He, along with his two colleagues from The Mastery Institute, will be on the island next week conducting the seminars that will focus on many different aspects of colour, including but not limited to: colour science, the psychology of colour, colour trends and applications, as well as consumer colour theory.
Mr. Bemis works with the implementation of colour in a wide range of different applications. He has worked with a handful of the world's top golfers on the PGA Tour, helping them to understand and use the power of colour as a tool to remind them to stay in a specific mindset and improve the mental side of the game.
In his seminars Mr. Bemis and his colleagues will explain the effects colour can potentially have on us. He will investigate how exposure to an environment, with lack of visual stimulation, can result in mental fatigue, lack of ambition, and lower productivity. Whether there is a need to foster communication in the workplace or promote wellness in our schools and hospitals, there are many solutions to such problems based on purposeful placement of colour, form and texture.
Art Bemis, stated: "We are delighted that Bermuda Paint has invited us to come to Bermuda and speak on colour. Most of us are not aware of the influence colour has upon us even though we utilize its psychological and physiological effects on a daily basis. Just one example would be, when painting hospital walls it is important to consider the function of each space.
"When a patient enters the hospital the first impression is powerful, they don't want to feel like they are walking into a room that is cold; clinical and uncaring, they want to feel embraced. The initial emotion that is created upon entering extends further, to the corridors; the cafeteria; maternity ward; recovery rooms, etc. Each space has an appropriate color that will function within the room and not only decrease patient anxiety but enhance the performance of physicians.
"Faber Birren, a leading colour authority, believed that color's influence extends beyond simply being a source of mere pleasing perception to having a fundamental influence on artwork, human psychology and the workplace experience. We have developed our colour seminars to keep in line with the functional aspects of applied colour from communications to architecture to branding and beyond. The Environmental Colour System is just one example on how colour can be both functional and applied in our built world."
Bermuda Paint's General Manager Richard Moulder commented: "Bermuda Paint is proud to host these colour seminars and will also be revealing a sneak preview of our new revolutionary colour system. A while back, we decided to actively seek out a new way of seeing colour on the island of Bermuda.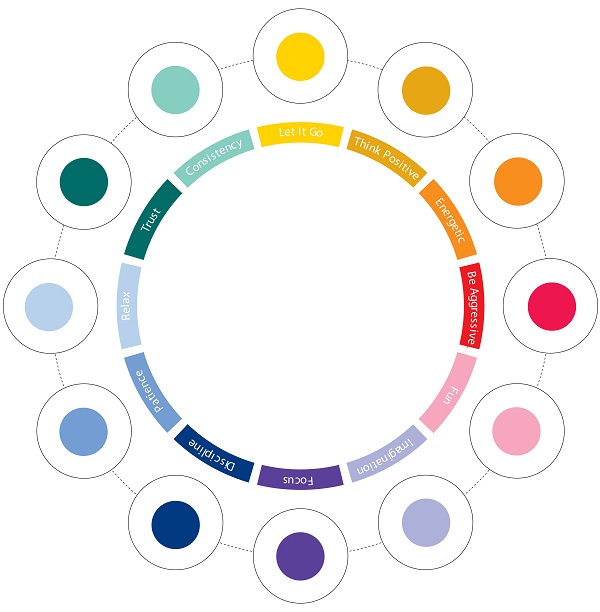 "After five long years of development and production we are proud to finally be introducing our innovative environmentally-based colour system this month to the general public. Mr. Bemis's seminars will help us jump start this launch. We hope to get everyone on the island thinking about the power of colour in today's society and how we can harness it to be used as an effective tool."
The 1 hour and 15 minute long colour seminars are mostly focused towards architects, interior designers, contractors, developers and painters but remain open to interested persons. If you are interested in attending a colour seminar please contact Bermuda Paint's Colour Seminar Coordinator Anna Laura Hocking on 333-2341 or strata-g@logic.bm.
Read More About