On Friday [Oct 12] the Minister of Economy, Trade & Industry Patrice Minors met with industry stakeholders to review the first draft of the 2012 Work Permit Policies.
The Ministry said this meeting will be followed by further consultation with the stakeholders prior to finalizing the new policies which are expected to be implemented in the coming weeks.
Present at the meeting were representatives from a cross section of industry which included ABIC, ABIR, the Trade Union Congress, the Chamber of Commerce, the Bermuda Hotel Association, the Construction Association of Bermuda, the Bermuda Human Resources Association and the Bermuda Employers Council.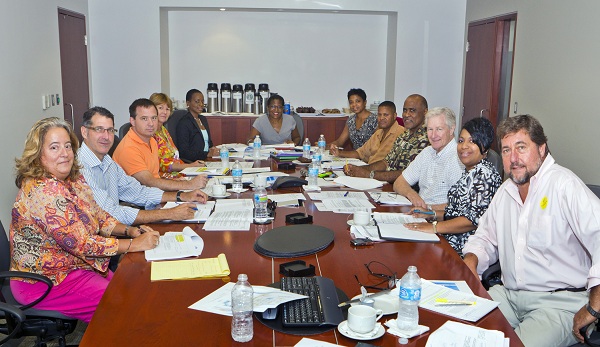 Minister Minors was joined by her technical officers, Cherie Whitter, Permanent Secretary and Dr. Dawnette Ming, Acting Chief Immigration Officer.
Following Friday's eight hour meeting, Minister Minors said, "I am pleased with the outcome of the meeting. The dialogue was productive and the group engaged in healthy discussion with regard to the way forward.
"Our overall aim is to clarify and modernise Bermuda's work permit regime while at the same time emphasizing that Bermuda is a business-friendly jurisdiction."
Minister Minors continued, "Any new policy needs to be focused on retaining jobs in Bermuda; stimulating job creation; and providing greater regulatory flexibility. Ultimately however it is my goal is to ensure a balance that does not disadvantage Bermudians and which supports a beneficial, profitable, business sector."
Read More About