Bermuda-headquartered reinsurer, RenaissanceRe, partnered with the Classic Lions to host a Junior Rugby Day for middle school students yesterday [Nov 14] at the National Sports Center. The event is part of World Rugby Classic Bermuda – celebrating its 25th anniversary this year.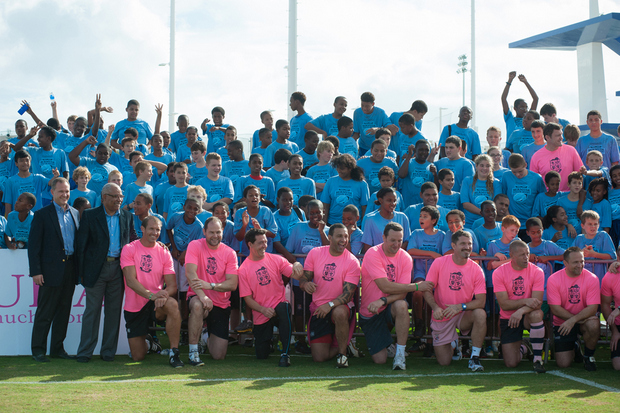 "We believe that encouraging young people to become involved in sports is important because it fosters a sense of camaraderie, sportsmanship, and a pursuit of excellence," said Peter Durhager, Executive Vice President of
RenaissanceRe. "Being introduced to rugby by the Classic Lions team – some of the top players in the world – is a special opportunity for young Bermudians, and we're delighted we could help make this happen."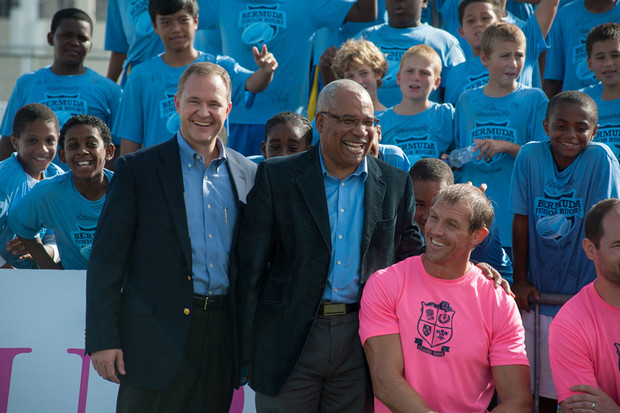 RenaissanceRe is a strong supporter of local charities with an emphasis on youth and educational programs. Since its founding in Bermuda 20 years ago, the Company has sponsored the RenaissanceRe Junior Gold Cup, awarded four-year undergraduate scholarships, announced a $1 million donation to the Bermuda Hospitals Charitable Trust, and supported charities like the Family Centre and Caron Bermuda amongst many others.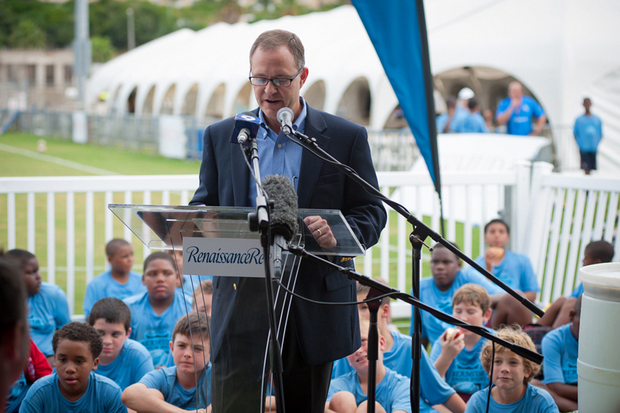 The Classic Lions team is made up of former international rugby players from England, Ireland, Scotland and Wales.
Benjamin Breeze, Chief Executive, Bristol Rugby Community Foundation, who was instrumental in organizing yesterday's event, said: "The sport of rugby is unique in that it is a combination of old school values and ethics such as honesty and integrity, coupled with a requirement for cooperative teamwork in order to achieve successful outcomes.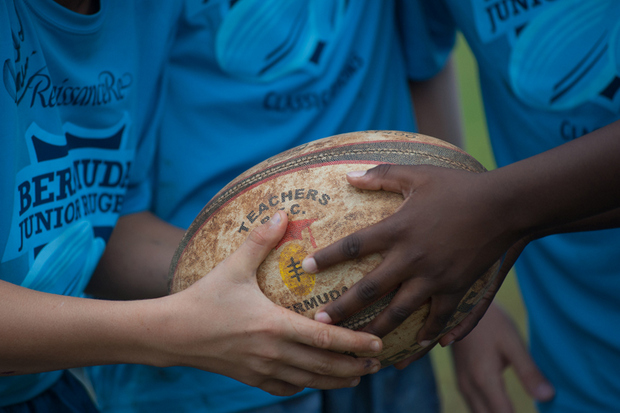 "By supporting the RenaissanceRe/Classic Lions Junior Rugby Day, we hope to share some of our knowledge and, most importantly, the fun that is rugby union with the young players of Bermuda."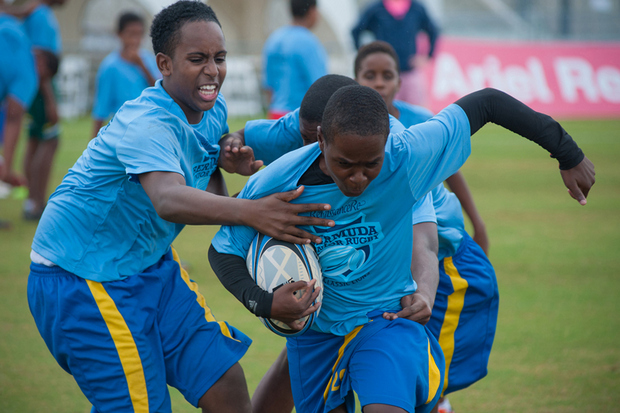 The Minister of Youth, Families and Sports, Glenn Blakeney, also demonstrated his support for the event, saying: "It is wonderful to see representatives from Bermuda's middle schools participating in an event like the RenaissanceRe/Classic Lions Junior Rugby Day.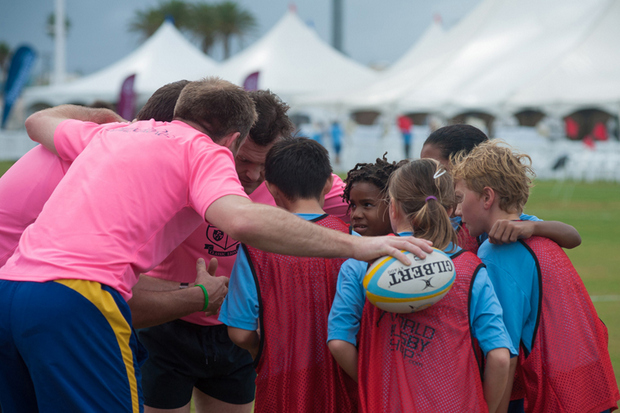 "Not only are the students exposed to the sport of rugby in an encouraging, hands-on way, but they are being given the opportunity to learn from international caliber athletes who have experienced sporting activity at the highest level. This kind of world class contact is invaluable for the youth of this island. On behalf of the Bermuda government, I would like to thank RenaissanceRe and the Classic Lions for making this day happen."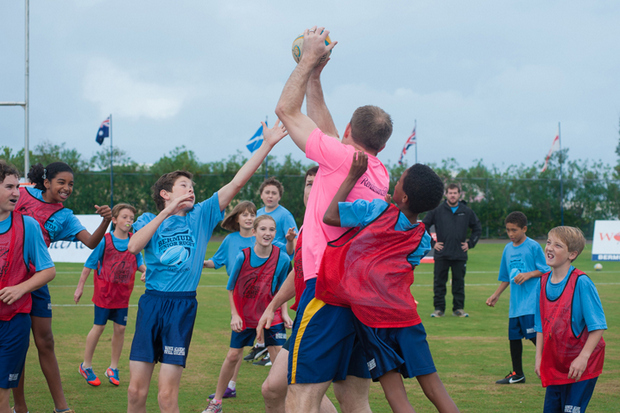 - Photos courtesy of Amanda Temple
Read More About