The Peace and Social Justice committee of the Roman Catholic Church of Bermuda posthumously honoured Monsignor Filipe de Paiva Macedo last night [Nov 30], in a ceremony held at the Vasco da Gama Club on Reid Street.
Father Macedo — as he was known — was a former Portuguese vice–consul, Catholic priest and activist against immigration injustices that affected the Portuguese community in Bermuda between 1958-1981.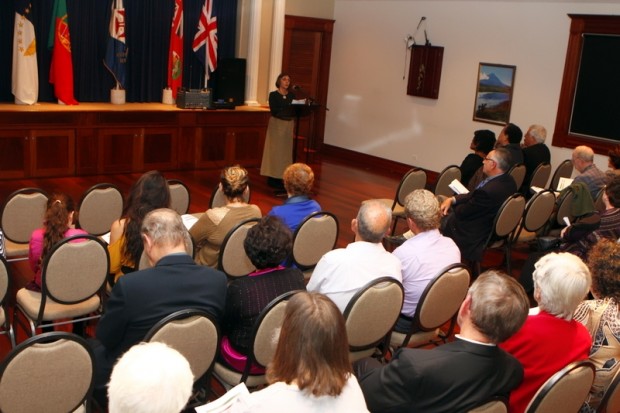 During the 24 years that he was here, Father Macedo fought tirelessly to gain back the rights, taken away from Portuguese nationals working in Bermuda, to bring their wives and families with them; a right afforded other foreign nationals working in Bermuda at the time.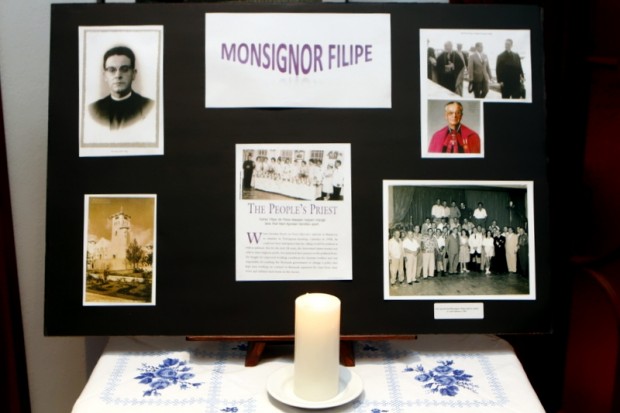 Speakers at the event included Father Paul Voisin, Peace and Social Justice Chairperson Joanne Wohlmuth, Penny Fowkes, Manuel Correia, and Father Joe Morley.
Father Macedo was the fourth recipient of the Peace and Social Justice Award following after Dr. Barbara Ball, the Progressive Group and Dr. Dorothy Thompson.
Click to enlarge photos:
Read More About