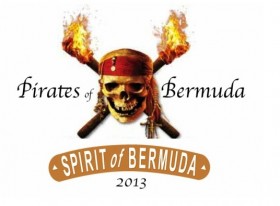 The Pirates of Bermuda are planning to take 50 community members hostage — but in the name of a good cause.
Just as in 18th century Bermuda, the Governor recently authorised privateers by letters of marque to kidnap 50 community members for their riches.
Organised by the Bermuda Sloop Foundation as part of its current fundraising-drive for the "Spirit of Bermuda's" sail training programmes, friends, family, co-workers and others can choose to donate towards a hostage's ransom — or towards him/her having to "'Walk the Plank" into the chilly waters of the Hamilton Harbour at Albouy's Point on Saturday, April 6 from 12 pm to 3 pm.
A follow-up to last year's inaugural Pirates Of Bermuda fund-raising event, donations can be made online using the "Make My Donation" tab at the Pirates Of Bermuda website, via mail or in person at 12 Wesley Street, Hamilton.
The deadline for donations is Friday, April 5 although final donations will be accepted at the event on the April 6. The fundraising goal is $100,000.
Former Bermuda Premier Sir John Swan was a "hostage" during last year's Pirates Of Bermuda event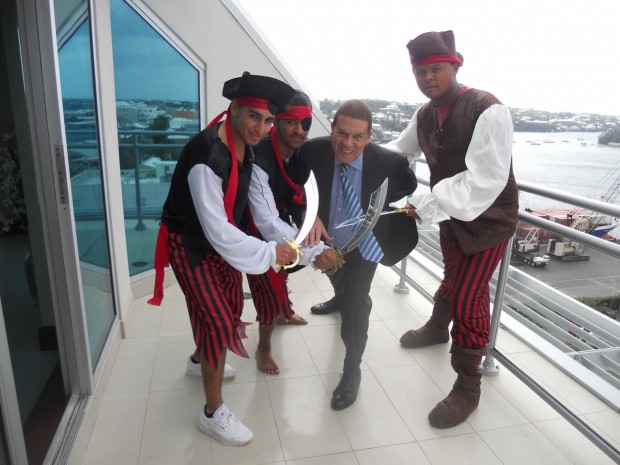 Read More About
Category: All