Well shiver me timbers! The Pirates of Bermuda fund raisers did not have to sail anywhere to dig for treasure yesterday [Mar.2] — the loot came to them when they arrived in Hamilton.
At about noon the "Spirit of Bermuda" sail training vessel moored alongside Albouy's Point with a group of celebrity "hostages" aboard who were captured by the Pirates of Bermuda about a month ago.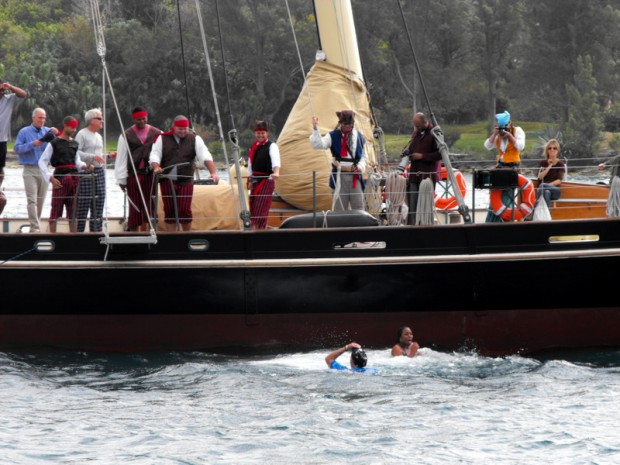 From ashore, Sir Richard Gozney and Founder, Malcolm Kirkland read aloud their fate of either having to "walk the plank" or being allowed to pay their ransom and get safely off "Spirit of Bermuda". Family, friends and colleagues had the option of choosing which pool of money they wanted to donate towards. Eighteen hostage walked the plank!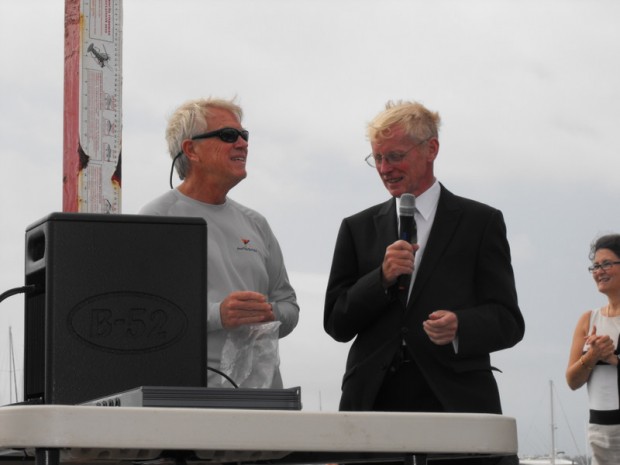 Denise Riviere, executive director, says "This has been an awesome fundraiser. The community had a lot of fun holding the fate of the hostages in their hands. I am always excited about how much our community is willing to support our youth programmes.
"Our Character Development Programme has touched so many lives that individuals and corporations have been more than willing to donate to our hostages' cause, even if it is to walk the plank. Given that our monthly expenses are about $150,000 this was a much needed outcome."
The Bermuda Sloop Foundation raised over $125,000 with donations still coming in. In addition to helping ensure the continued operation of Bermuda Sloop Foundation's youth programmes, 10% of the proceeds will be going towards the growing medical expenses of 15 year old student crew member Naghe O'Brien, who is currently fighting leukemia.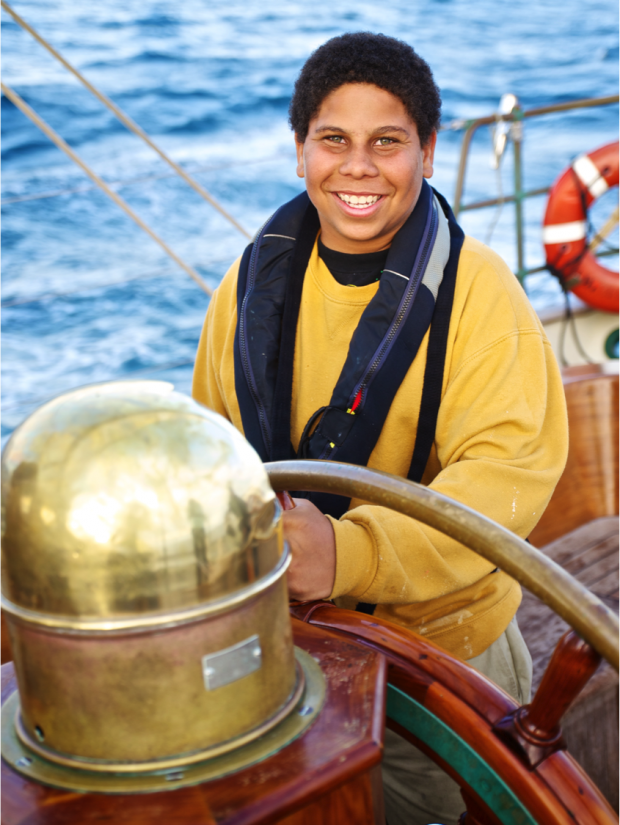 Chairman of the Board, Alan Burland, says "The success of this fundraiser shows that our community cares about the social development of our young people. We are honoured to be able to use Spirit of Bermuda to help develop productive citizens and potential mariners.
Read More About