Bermuda's athletes continue to deliver big results during the final night of competition of the 2013 Carifta Games in the Bahamas, with Juma Mouchette claiming a bronze medal in the 5000m this evening [Apr 1].
Juma, 18, crossed the line in a time of 16:59.09 to claim bronze while Akeem Marshall of Trinidad & Tobago took gold, and Clifton Betje of Suriname won the silver. Bermuda had two athletes in the field, with Nathaniel Hartwig finishing in 5th place with a time of 17:49.34.
Update: Photo of Juma with his medal: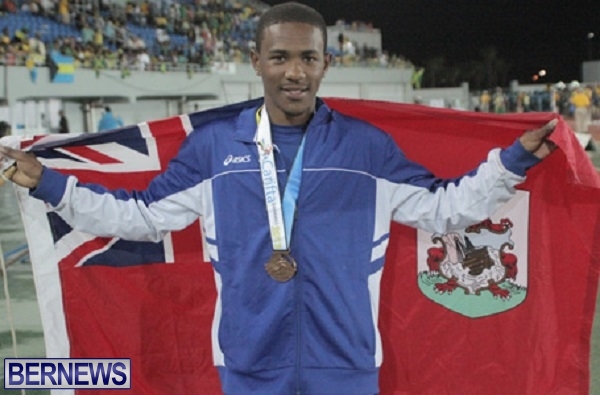 Juma's medal winning run has taken Bermuda's track and field Carifta medal tally to five. Sakari Famous won a silver in the high jump, Zakiyyah Showers won a bronze in the 3000m, and Kyrah Scraders won two medals, a silver in the 1500m, and a gold earlier this evening in the 800m.
You can view all our coverage of the Carifta Games here.
Read More About