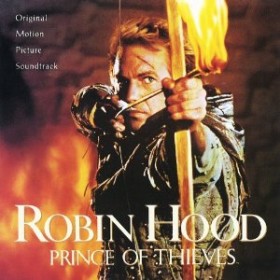 Morgan Creek Production Inc. on Friday [Mar. 29] sued actor Kevin Costner in New York bankruptcy court looking to halt a California lawsuit he launched against the studio over profits from the blockbuster 1991 movie "Robin Hood: Prince of Thieves," saying the estate of the company's bankrupt Bermuda partner couldn't afford the California litigation.
The film studio is asking a judge to find that an automatic stay protects it from Costner's lawsuit because the assets at issue are actually owned by bankrupt Bermuda-based distribution company Inverness Distribution Ltd.
According to Morgan Creek's complaint, Mr. Costner's agreement on "Prince of Thieves" allowed it to assign its rights and obligations to the picture.
That's what the film company says it has done, and under the deal with Inverness, the debtor "expressly assumed all of the Morgan Creek Counterparties' obligations," including payment obligations on "Prince of Thieves.
"The Defendants are aware of the Debtor's chapter 11 case and of the assignment of the distribution rights to the Debtor," the complaint continues. "However, to avoid the impact of the Debtor's bankruptcy on the Defendants' enforcement rights and without regard to the automatic stay, the Defendants filed a complaint in a California state court against the Morgan Creek Counterparties without joining the Debtor notwithstanding the potential adverse effect such filing would have on the Debtor's estate and attempts to reorganise."
Morgan Creek says that Inverness is the "real party defendant" in Mr. Costner's action, and that if he prevails, Inverness "is obligated to indemnify the Morgan Creek Counterparties for all losses suffered."
In the new complaint filed in bankruptcy court, Morgan Creek identifies $12.5 million in funds withdrawn from the debtor's bank account "without accounting for any royalties or other amounts owed Costner under the Costner Agreements" and that a portion of that money is likely derived from "Prince of Thieves."
Morgan Creek warns, "The Defendants' rights to any such monies may disturb the settled expectations of the parties in the bankruptcy case with respect to their claims to cash held by the Debtor.
Bermuda-based Inverness Distribution Ltd., filed Chapter 11 papers in US Bankruptcy Court in New York in December 2011. It had already had filed for Chapter 15 bankruptcy protection. Under Chapter 15, Inverness was shielded from lawsuits from creditors in the US.
Now run by liquidators appointed by officials in Bermuda, court filings at the time showed that Inverness had liabilities of between $50 million and $100 million and had fewer than 50 creditors.
Among the other Morgan Creek films which Inverness has foreign rights to are "The Last of the Mohicans" and "Ace Ventura: Pet Detective."
Read More About
Category: All, Business, Entertainment, Films/Movies