Following a report of distress flare, a marine search took late last night and the early hours of this morning [July 3], with both the Marine Police and a fishing boat searching the North Shore waters.
At around 12.45am the Marine Police fired off multiple white parachute flares in the North Shore area [pictured below] to illuminate the area to assist the search.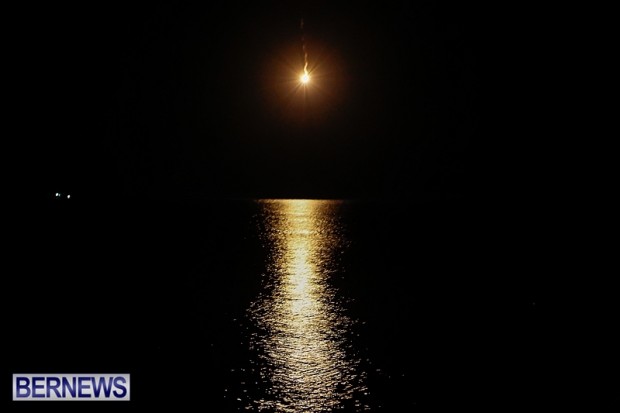 A Bermuda Maritime Operations Centre spokesperson said, "Telephone call received from a member of the public reporting a possible flare sighting off north shore, vicinity of the Clayhouse Inn. Bermuda Radio initiated broadcasts for information and tasked a police land unit to the location.
"Fishing vessel Twilight responded to the broadcasts and conducted trackline searches of the area between the shoreline and the southern main ship channel.
"Following further reports of flotsam in the water the police marine branch were tasked, with Heron II arriving on scene and launching a number of white parachute flares to illuminate the area. By 1:20am Wednesday morning a comprehensive search of the area had been conducted with no sightings and all search units were stood down."
Read More About