After having spent time with bright yellow caution tape wrapped around the obviously rotting wood, the stocks in the St. George's Town Square were repaired, with the work taking place yesterday [Aug 21].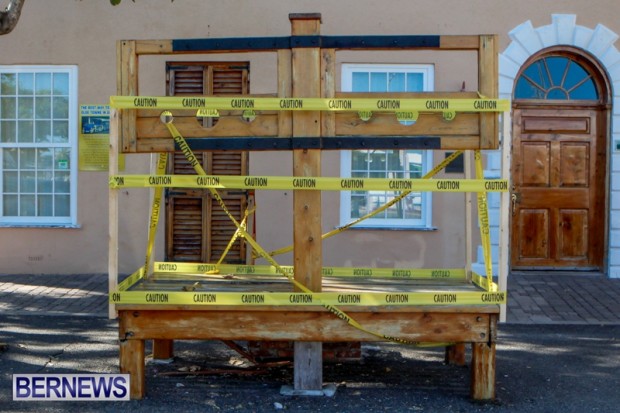 The stocks — a popular photo spot for visitors to the island — allow people to put their heads and arms through wooden frames, replicating a punishment meted out to people many years ago.
Much of the preparatory work was done in advance off site with the finished pieces delivered to the location and installed after the old structures were stripped down. The work was completed by Foggo Carpentry.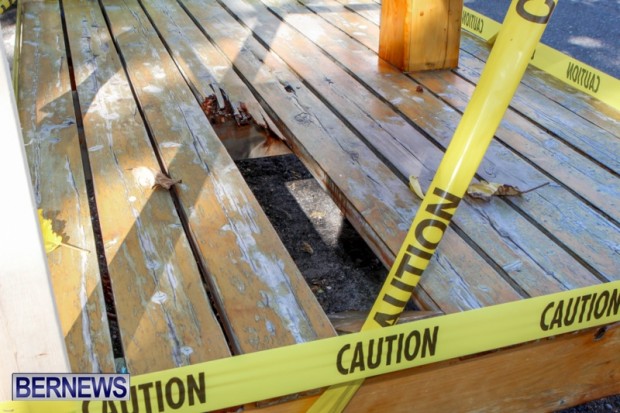 By late afternoon the reconstruction had been completed and the units were coated with finish. Barricades were erected to keep people away from the wet finish
Passerbys stopped and watched the proceedings, and some were heard commenting how nice it was to see them repaired and ready for the visitors to come and take their photos with them.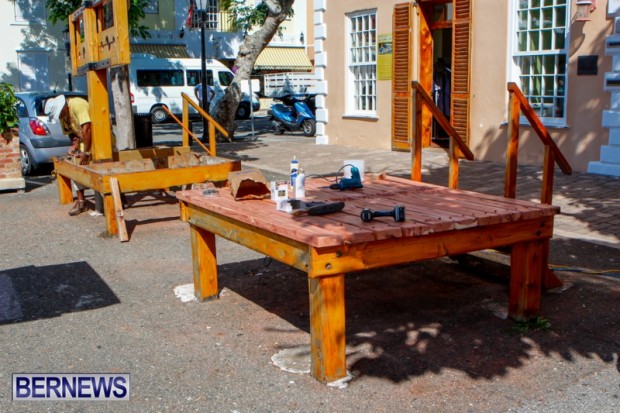 St George's Corporation Common Councillor Phillip Anderson, operator of the St George's Visitor Information Centre in the Town Square, thanked Government for working with the Corporation to help ensure the repairs were made to the local attraction.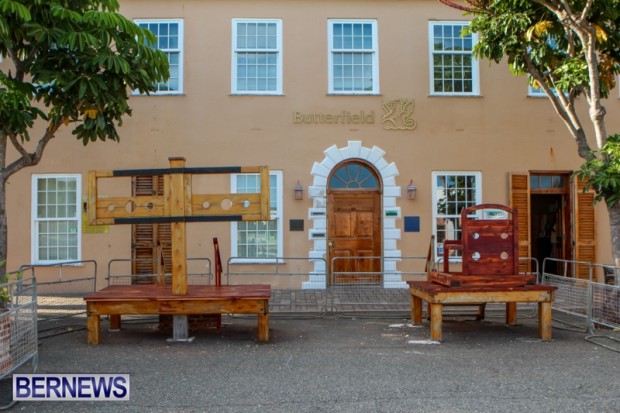 Mr Anderson said, "This has to be the #1 place where pictured are taken on the island, so we are very thankful to have them back up and running again."
He noted that the contractors who fixed the stocks, Foggo Carpentry, were St George's based and said they were happy to put some of the money into the Town of St George.
Click photos to enlarge:
Read More About