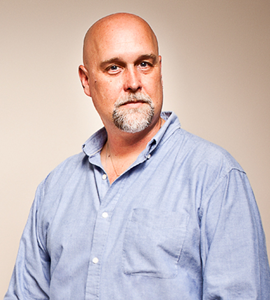 [Updated] The SAGE Report is a "blistering indictment of the way Bermuda has been run in past years, especially during the years when the PLP was the Government," OBA chairman Thad Hollis said today.
The 140-page SAGE Report [PDF] recommended a raft of cost cutting measures including raising the retirement age to 68, reducing the House of Assembly from 36 to 30 seats and Cabinet to a maximum of 8 Ministers and closing all post offices but three and reducing staff.
Mr Hollis said, "It was comforting to hear Progressive Labour Party Leader Marc Bean, in his reply to the Throne Speech, acknowledge that his party has supported 'an overwhelming majority' of the legislation the One Bermuda Alliance took to Parliament during the last session, because they could see it would benefit the Bermudian people.
"And it is comforting also to note the work he and his party have so obviously done to come up with constructive suggestions to help Bermuda find its way out of this awful mess we find ourselves in. I hope my Parliamentary colleagues will give their ideas due consideration and will act on them, if they also have the potential to benefit the Bermudian people.
"But in two respects, Mr Bean's Throne Speech Reply [PDF] was disconcerting," continued Mr Hollis.
"First, in almost the same breath he used to describe his party's spirit of cooperation, he said the OBA was 'a government that seeks to stifle voices of criticism…that uses intimidation tactics in an effort to create fear in their opponents…that has direct influence or control over key aspects of the media, while ducking and suppressing issues or legitimate questions from other media, and who operates with the silent, unquestioning assent of their supporters.'
"I have no hesitation in saying that is complete nonsense. The OBA does not try to stifle criticism, has no control of the media and our supporters are not the zombies he suggests they might be. But the fact that Mr Bean would use those terms demonstrates the PLP leadership's Jekyll and Hyde approach to politics in Opposition.
"They are prepared to say one thing to give comfort to those among their voters and potential voters who have a constructive viewpoint, and quite another to those who are more negative, not caring when the two voices in which they speak are contradictory. I think the PLP leadership owes it to Bermudians, not least those Bermudians who support them, to reveal whether they are a constructive party that puts the country first, or a negative party that puts its politics first. They can't be a party of two faces forever.
"But I think the most deeply disappointing aspect of Mr Bean's address was that it showed the PLP leadership still has no clue about the symbiotic economic relationship between Bermudians and non-Bermudians," continued Mr Hollis.
"Mr Bean said that Bermudians were 'left behind, marginalized, displaced, and disadvantaged in our own country.' His party, he said, has a vision that put Bermudians at the centre of things. 'Bermudians come first in our vision, first in our plans, and (will) be the first to benefit from all that Bermuda has to offer.'
"It's ironic that on the day he should say that in Parliament, the full SAGE Commission Report should have been published for the first time. That report is a long, blistering indictment of the way Bermuda has been run in past years, especially during the years when the PLP was the Government.
"Bermuda's enormous, crushing debt was created by legislators who were like kids in a candy store, buying and building anything they thought they could describe as benefitting the Bermudians at the centre of their vision, without any regard for whether Bermuda as a country could afford it.
"There is little doubt in my mind that to the extent they cared about where the money would come from in the end, they thought growth in the two pillars of our economy, international business and tourism, would provide it. Those were the geese that would lay golden eggs for us. And when their shabby treatment made some of those geese fly away, they found themselves in difficulty. Or rather, Bermuda found itself in difficulty.
"Let's be clear. There will be no recovery from our economic troubles without repairing the damage that was done to international business and tourism. There is no point carrying on about putting Bermudians first if there's nothing coming in to the Government's coffers to do that with.
"We all, OBA and PLP, want to repair the damage that has been done. We all want to get Bermudians back to work and moving forward in a positive way. But we have some very tough decisions ahead of us. The way Bermuda works needs some serious rearranging if that is going to happen.
"A tripartite economic committee, involving Government, the unions and the private sector has been meeting to discuss the decisions that need to be taken.
"Premier Craig Cannonier told the meeting at the Fairmont Southampton hotel, 'Unless we find a way to sit at a table like this and really hash out what's needed to move us forward, then this wonderful place we call Bermuda will continue to have the challenges we've seen.'
"That's the sobering reality that the PLP leadership needs to get straight in its head," concluded Mr Hollis.
Update 10.06pm: In response, a PLP spokesperson said, "While the OBA continues to have no plan for getting Bermudians back to work and are preparing to grant status to thousands of non-Bermudians, the PLP is focused on:
Getting Bermudians back to work
Expanding fairness and opportunity for Bermudians in the workplace
Creating incentives for Bermudian business creation
Reforming Financial Assistance and
Increasing government revenue through economic growth as opposed to cuts and privatisation pushed by the OBA.
"We encourage Bermudians to ignore the OBA's words, focus on their actions and join us in pushing for a Bermuda where Bermudians come first."
Read More About