Last weekend two Bermuda Dogs competed in the AKC Eukanuba Invitational Agility Trials in Orlando, Florida. There were over 600 dogs from six countries represented and two dogs were there representing Bermuda: Tess with Douglas Mello and Bella with Cathy Gosling.
Agility Classes are based on the size of the jump. The scoring is based on accuracy more than speed and is cumulative i.e.: each dog must run and qualify in all 4 rounds in order to compete in the finals, the fifth round.
Bella and Cathy competed in the 20" height and qualified in two rounds. After the first round they were in the top twenty, and after the 4th round placed 97th out of 109 dogs.
Tess and Douglas Mello won the highest International dog in the 16" height.
Cathy Gosling with 6-yr-old Labrador Retriever Bella & Douglas Mello with 8-yr-old Border Collie Tess: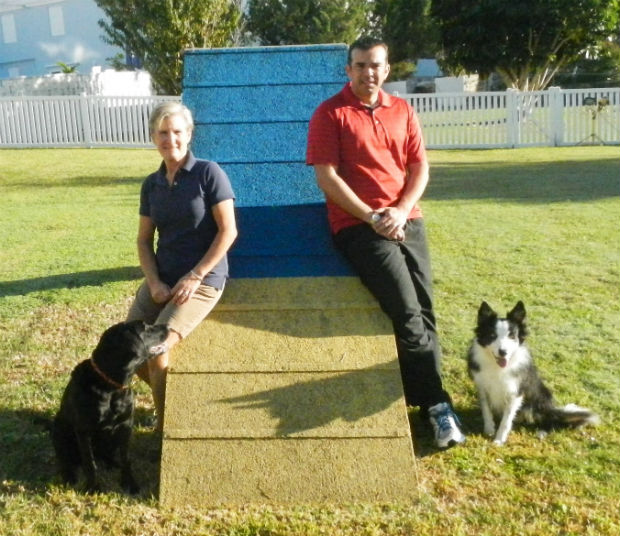 At the end of the first day of competition Tess and Douglas Mello were running 7th, and after their last run on
Sunday they dropped down to 38th out of 134dogs and were the highest placing International dog in their height division. Tess won Top International Clear Round at 16" and Fastest Dog with a cumulative score of 300 after round 3.
Mr Mello said "We were competing against 134 dogs in our height division. The pressure was immense. The venue was diametrically opposite to what we are used to – it consisted of three rings, inside on rubber matting -whereas the Bermudian team are use to competing outdoors on grass, in one ring against about 30 dogs."
"I now have this incredible experience of my first major international competition under my belt. I've learned a
lot about mental management and how to control thoughts and emotions. I left Orlando with my best friend by my side, knowing that she put all that she had into this weekend."
For more information on AKC visit here.
Read More About
Category: All, Entertainment