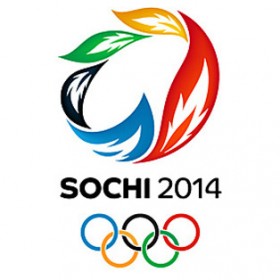 Bermuda CableVision and WOW announced that, in a joint effort, they have resolved the rights issues surrounding televised coverage of the 2014 Winter Olympic Games, which will take place from February 7 – 23, in Sochi, Russia.
"CableVision and WOW, have secured the rights to the Olympics programming. This includes coverage on the broadcast channels that have historically aired the Olympics. We are very pleased that we can provide access to this content for our valued customers," explains Terry Roberson, CEO of Bermuda CableVision.
In addition to the Olympics programming being broadcast on the networks traditionally known for providing the coverage, additional Olympics programming will be available to Bermuda CableVision customers who subscribe to the Max Pack. The Max Pack includes SportsMax and SportsMax2.
Stanley Wright, President & CEO of WOW, says: "We realise the popularity and social relevance of Olympic programming to our subscribers. We have worked closely with Bermuda CableVision to make Olympic coverage a reality. The Olympic Winter Games are rich and diverse in content and lend themselves to simultaneous coverage across multiple channels."
Over 80 countries will be competing in this year's Olympic Winter Games, which are expected to draw 3 billion television viewers from around the world. The Sochi 2014 programme includes sports as diverse as: skiing, biathlon, bobsleigh, curling, figure skating, ice hockey, snowboarding and ski jumping.
Competition for the 2014 Olympic Winter Games from Sochi, Russia, will begin one day prior to the Opening Ceremony due to the increase in the number of Winter Olympics events.
Primetime coverage of the 2014 Sochi Olympics will begin on Thursday, February 6, on the primary network carrying the coverage one night before the supporting broadcast networks provide their coverage of the Opening Ceremony on Friday, February 7.
Bermuda is set to be one of the few warm weather nations to make an appearance in the 2014 Winter Olympics, with skier Dr. Tucker Murphy set to represent the island for the second consecutive time.
Read More About
Category: All, Business, News, technology