Today [Apr 7] is World Health Day and Bermuda will be marking the observance with activities throughout Public Health Week from April 7th to 11th. The theme this year is, "Building a Healthy Bermuda".
This year the Department of Health in partnership with the Bermuda Diabetes Association is hosting Dr. Joy Dubost as the featured speaker for Public Health Week.
Dr. Dubost has over 15 years of experience in the areas of clinical nutrition, research, public health intervention, education and communications. She owns Dubost Food & Nutrition Solutions, LLC., which specializes in scientific advising, education, and communications.
"She also serves as Senior Director of Nutrition at the National Restaurant Association where she was responsible for the development and implementation of the award winning, nationally recognized healthy children's dining program called Kids LiveWell. Through this she has worked on the Let's Move! initiative to assist both the public and private sectors in addressing obesity.
Dr. Dubost is a frequent speaker to health professionals and the public. She has authored research articles for scientific journals, and writes nutrition and food science articles for professional and consumer publications.
Dr. Dubost is a national media spokesperson for the Academy of Nutrition and Dietetics. She is frequently quoted in local and national publications, including USA Today, Chicago Tribune, LA Times, and NY Times and has made several radio and television appearances with NPR, CNN, ABC News, CBS News, and FOX News.
Visiting speaker Dr. Joy Dubost speaking this morning: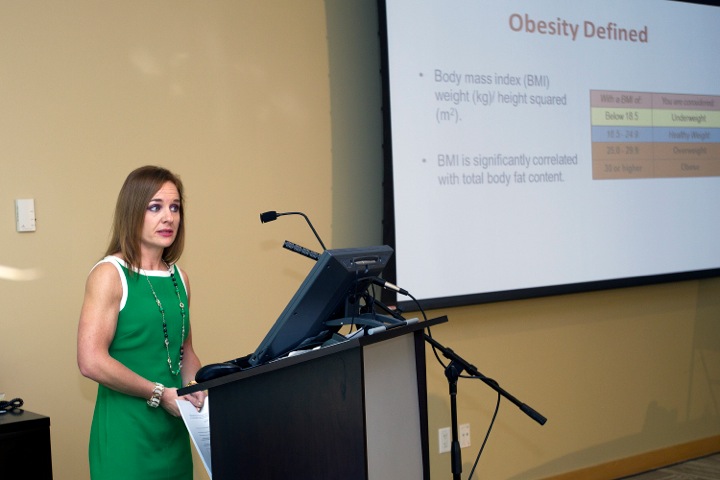 BHB Diabetes Nurse Educator Debbie Jones speaking this morning: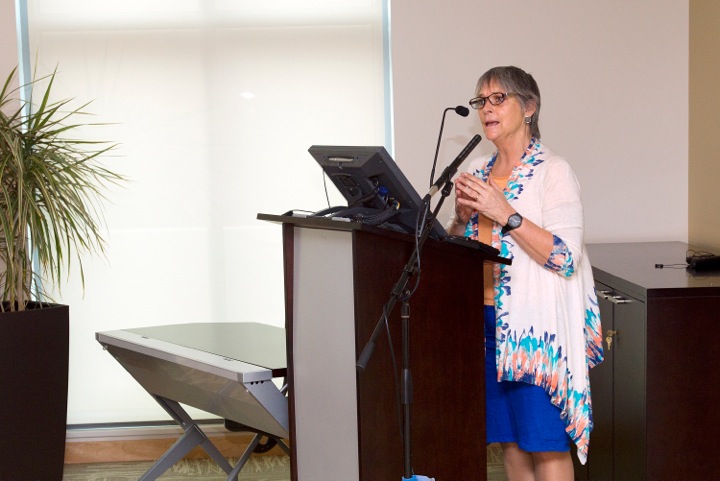 Minister of Health and Environment Trevor Moniz speaking this morning: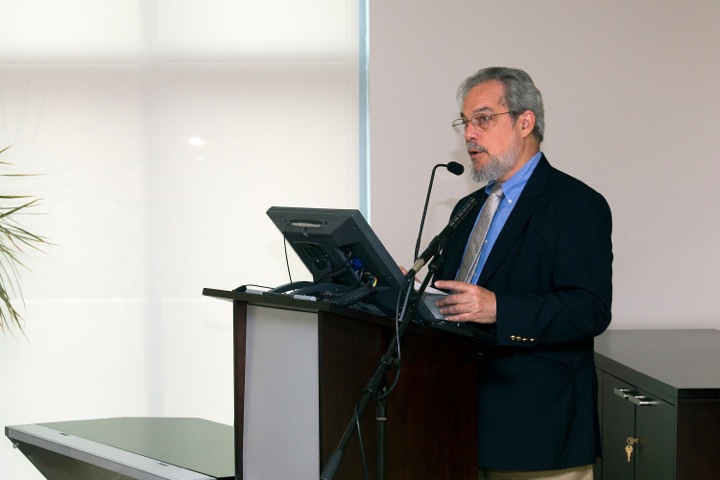 For more information on this year's Public Health Week click here.
Read More About
Category: All