Bermuda has a new low cost shipping service which is pledging to bring goods to the Island for the lowest shipping price available.
"Having shipped goods to Bermuda for my own retail store and for my other businesses, I am aware of the frustration consumers and businesses experience with high shipping costs to Bermuda," said Island Bargains of Bermuda operator Dawn Zuill.
"We are thrilled to have found a partner in the US with a proven track record who can help us provide a low cost and reliable service to Bermuda.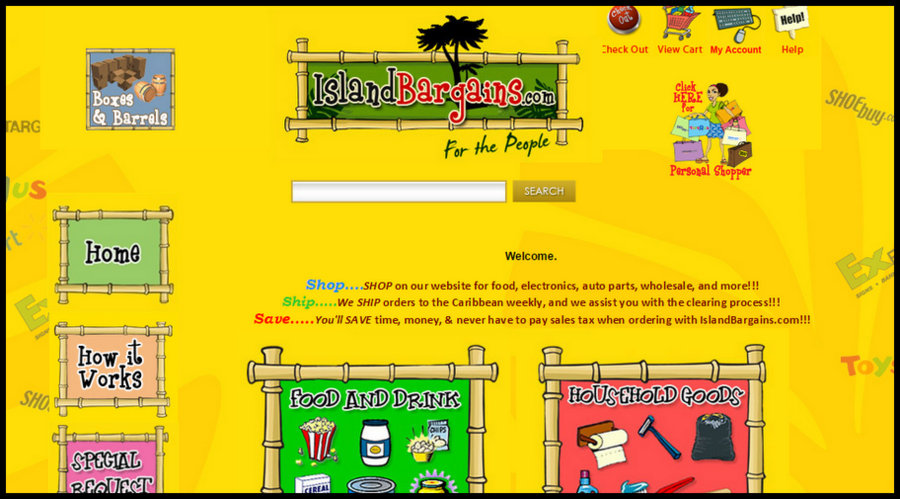 "Island Bargains' user friendly website and highly efficient warehousing and consolidation service in Fort Lauderdale has been successfully serving customers in the Caribbean for many years and we look forward to bringing the service to Bermuda residents and businesses," she added.
"We are able to offer local consumers a shipping price of $10 per cubic foot, which would be a package about the size of a toaster. This will help individuals and businesses to make their dollars stretch further which will help businesses offer lower prices and consumers to spend more effectively."
Mrs Zuill said air freight goods can be shipped for $15 for the first pound and for $4 for each pound thereafter.
She said, "For items of more than eight cubic feet, a quote will be provided. There are no extra fees. All customers have to do is pay the Customs duty and wharfage before they collect the goods in Bermuda or we can deliver them for a modest cost."
A statement from the company added, "Shoppers can either go on the www.islandbargains.com website and buy goods directly from Island Bargains and get an immediate all inclusive price, or they can shop on their favourite US websites and provide the website with Island Bargains' shipping address in Fort Lauderdale, Florida.
"The goods are then delivered to Fort Lauderdale and consolidated for shipment on the Somers Isles container ship, which sails to Bermuda every ten days.
"Shoppers can also indicate that they want their goods airfreighted. At the moment, Islands Bargains will send air freight shipments twice a week although this may increase if there is sufficient demand.
"The service operates out of Daisy & Mac in the Bermudiana Arcade on Queen Street and goods can be collected from there or delivered. Larger shipments must be delivered.
"Shipments should be sent to "Your Name", "Bermuda", 3387 SW 13th Ave, Fort Lauderdale, Florida 33315. To guarantee that goods are delivered to the consumer before Christmas, purchases should be sent to Island Bargains in Fort Lauderdale by November 24 and December 2."
For more information, go to www.islandbargains.com or call 441-295-7470.
Read More About