[Updated] A Bermuda family has turned to crowd funding in order to procure surgery and the necessary follow up care for their injured cat, who was recently attacked by a dog, leaving it with a fractured pelvis.
As of the morning of January 30, the GoFundMe campaign has raised $1,665 of the needed $3,500 through 23 donations.
The crowd funding page says, "Whiskers has been an integral part of Sarah's family in Bermuda since the day her son found him as a three week old kitten.
"Last weekend, horrifyingly, Whiskers was attacked by a dog, but incredibly managed to drag himself home, with a fractured pelvis. Sarah is a single mum, her son has medical issues, and they live paycheck to paycheck."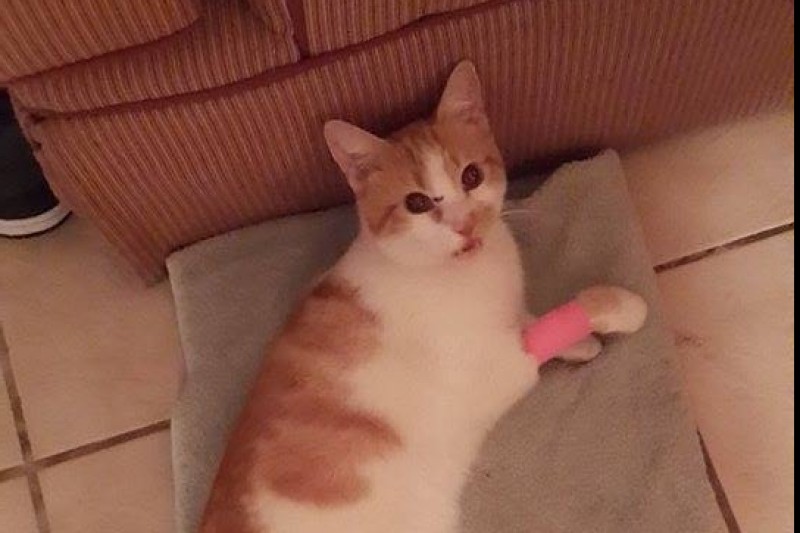 "Whiskers desperately needs surgery to fix his pelvis. Whiskers' medical bills, including surgery and follow up, are estimated to be approximately $3,500 [the bill is already close to $1,000]. Please help with Whiskers' wish for surgery.
"This campaign is the first for the Bermuda Pet Medical Emergency Fund. Created by Bermudian individuals who have had first hand experience with the anxiety of having to cover large unexpected medical bills for their furbabies.
"Of 345 registered non-profits and charitable organizations in Bermuda, only 4 are animal related, which is less than 1.25%, and none will assist in medical emergencies for domestic pets."
To visit the GoFundMe for Whiskers, click here.
Update 9.33am: The campaign for Whiskers has now received $4,290 through 49 donations, well exceeding the original $3,500 goal, according to the GoFundMe page.
Update 10.55am: The campaign has now reached a total of $5,050 raised, with donations coming from 61 people, according to the GoFundMe page.
Update 1.51pm: The GoFundMe page has now raised $5,700 and an updated post on it said, "Oh my goodness everyone!!!!! I am blown away..this brought tears of joys to my eyes! I have spoken with Ettrick Animal Hospital this morning and Whiskers is booked in for Monday!!!!!!!!!!! Any funds left over will be set aside as the starter fund for the group to be able to help other Furbabies in need! Thank you again everyone…I will be sure to keep you posted!"
Read More About