Recently appointed Minister of Public Works Craig Cannonier today [Jan 19] met with members of the Waste Management Department regarding the recent trash build-up.
Minister Cannonier said, "We wish to apologize to all residents for the accumulation of trash throughout last week. This weekend staff from the Ministry of Public Works removed all the remaining trash and we are back on normal schedule.
Tweet posted by MP David Burt showing the trash build up in his constituency: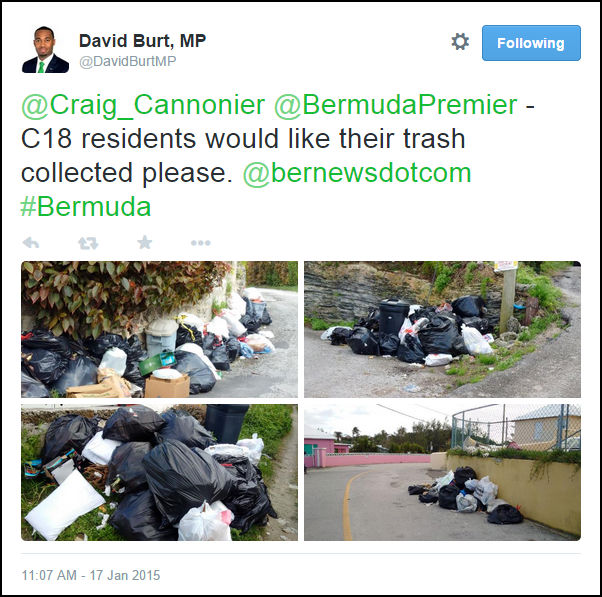 "I received a number of emails this weekend from residents who were understandably frustrated. The Ministry is very aware that trash build-up is a health and safety issue that must be mitigated quickly," added Minister Cannonier.
"This morning I met with the waste management team and I expect to have a firm plan in place to further alleviate ongoing issues."
Read More About