The Bermuda Hospitals Board [BHB] is welcoming new gerontologist Dr. Htay Myint, the wife of oncologist Dr. Sein Aung, who joined BHB in September, to the fold. Dr. Myint started work in December 2014.
"I'm a patient advocate and I really work for what is best for my seniors," said Dr. Myint.
Trained in Burma [now Myanmar], the UK and US, Dr Myint has also worked in each of these jurisdictions. She obtained her diploma in geriatric medicine from the Royal College of Physicians, London, and a Mini Fellowship in Geriatric Medicine from Johns Hopkins University School of Medicine in Baltimore.
She has headed medical teams as a Complex Care Physician, worked in outpatient and inpatient settings and clinical research, and has over three decades of clinical experience, especially working with elderly patients.
Dr. Sein Aung and Dr. Htay Myint: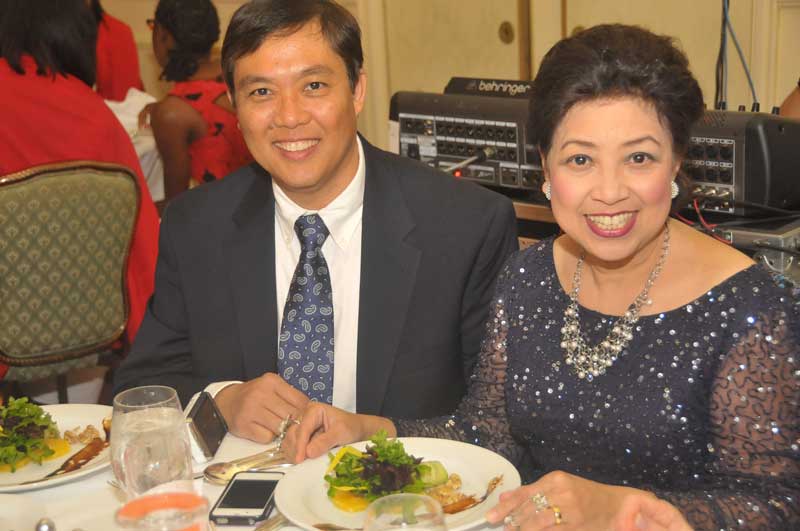 "I'm familiarising myself with Bermuda and everything that impacts the health of seniors here, from a medical perspective," she said.
She has already attended Age Concern senior's tea event and is clearly open to learning and meeting all those on the Island who share her passion – love of the elderly.
While she is new to the Island, her name isn't, with Dr. Myint explaining: "My brother was the gerontologist here at BHB from 1997 to 2000. It seems many people remember him. They respected and liked him, and so they are affording these good feelings to me also."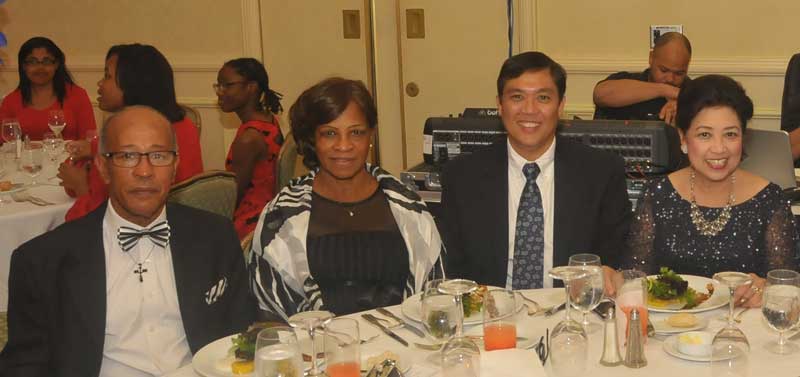 She is a strong proponent of patient education, saying, "For seniors, understanding their disease, how their medication treats their disease, how to take their medications, side effects, etcetera, is a very important part of helping them to manage their health.
"I'm going to take my time with patients and their families.
"I believe in being honest with patients and telling them when I don't know the answer. My aim is to treat their illness in a way that brings them comfort, relieves pain, while maintaining their dignity and pride.
"I'm very happy to be working here and helping to care for Bermuda's seniors."
Read More About