Her disability is not a limitation, it's something that has taken her down a different path in life, Jessica Lewis said, adding that wheelchair track has opened the doors for her and shows people that "when obstacles are put in your way you have to find a way to get over them."
This was contained on the latest post on Ms Lewis' blog — which is fast becoming a 'must read' website — and started by saying, "As I sit here in my dorm room I think about the incredible journey my life has taken me on…I mean I just raced by the Sydney Opera House 5 days ago!
"I am so grateful to everyone that has come into my life and has supported me along the way. Especially my incredible family that showed me I can do whatever I want in this world and never held me back.
"Yes, I have a disability but that doesn't define who I am. It's not a limitation, it's something that has taken me down a different path in life and has given me the opportunities to explore the world and explore who I am a different way.
Photo courtesy of Ms. Lewis' blog: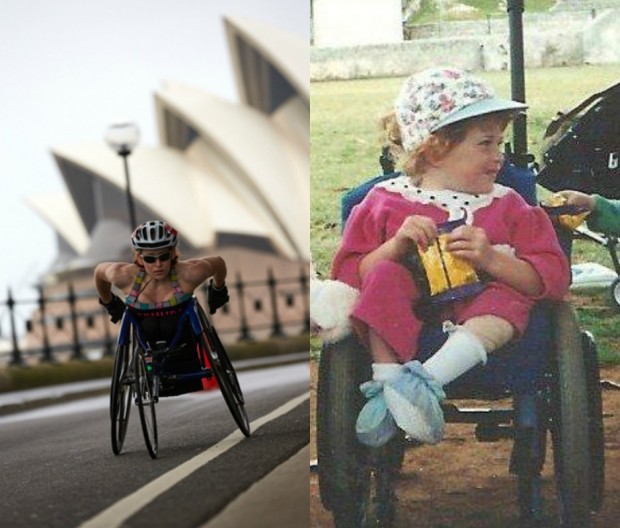 "Wheelchair track has certainly opened the doors for me and has allowed me to express myself and show people that when obstacles are put in your way you have to find a way to get over them," added Ms Lewis.
"Everybody encounters some form of obstacle and you have to believe in yourself and believe you have the strength within you to get passed it. I want to spread awareness of disability and that it is something to be celebrated and accepted instead of being afraid of.
"After all we are just differently abled! We are the same on the inside. We all have a heart and a brain and just want to be accepted and loved. I have had many kids ask me during my life why I am in a chair and many parents become scared of that and take their kids away without allowing me to answer their questions. This is something that needs to change!
"I encourage the kids to ask questions. I encourage them to become aware of different types of people and to become aware that it is ok to be different and not to be scared of disability. I have also been asked if I had the opportunity would I get rid of my disability and I tell them absolutely not!"
Ms Lewis enters the stadium during the opening ceremony of the 2012 London Paralympic Games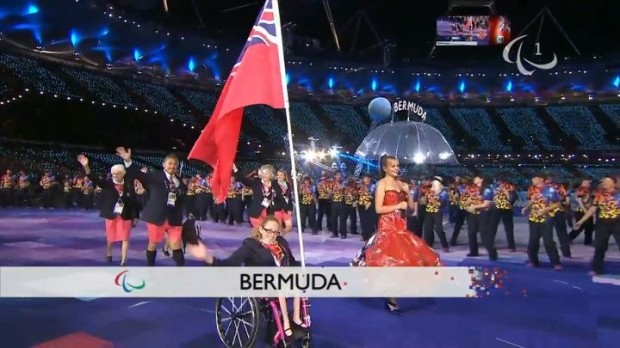 The athlete became the first Bermudian to compete in Paralympic track and field at the 2012 London Games, and juggles her training and competitive schedule along with her education at Brock University in Canada.
Ms Lewis — who is sponsored by Tokio Millennium Re — is aiming to qualify for the 2016 Paralympics in Rio and other races she plans to attend in this year include Desert Challenge in Arizona in May; the Swiss Nationals in May in Switzerland; the IPC Grand Nationals in Switzerland in June; the Para Pan American Games in Toronto in August, and the Worlds in Qatar in October.
Read More About