While the island may have been embroiled in a labour dispute this past week, there was also plenty of good news happening in the community, with some of the positive news stories from the past week including Bermuda's gymnasts winning 39 medals at the Manhattan Classic in New York, a local fishing tournament getting a nod from actor Michael Douglas, design firm Cosmic being recognised with an international award, four Bermuda U/18 cricketers being selected for a Sri Lanka tour, the Garden Club Of Bermuda donating $10,000 to KBB, and Bermuda gracing the cover of Conde Nast Traveler magazine.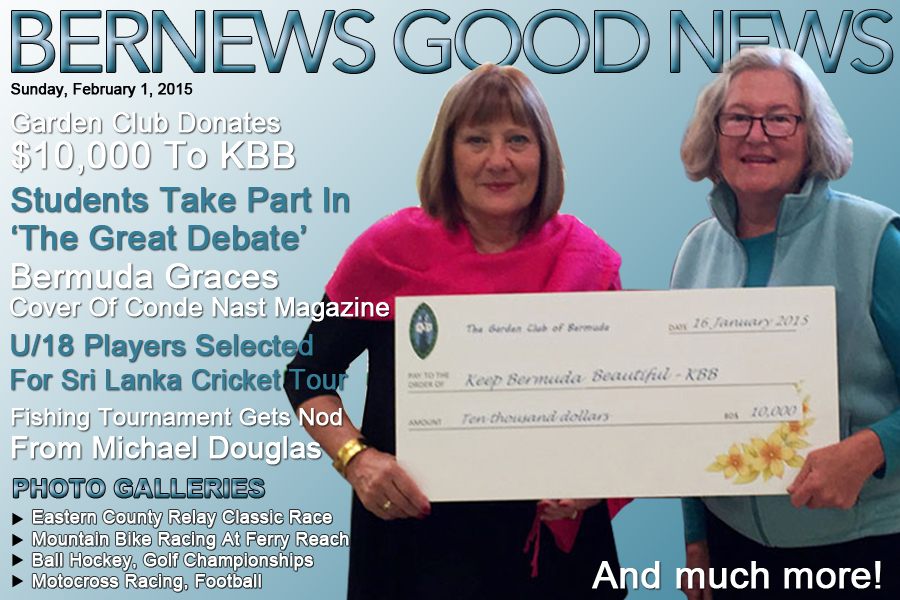 In an effort to highlight some of positive news happening in our community, we supplement our standard morning and evening email newsletters with a special Sunday "Good News" email newsletter edition, which strictly focuses on the positive news from the past week.
You can sign up to have the free newsletter delivered via email here, and/or access the links below. In addition, for those who like positive news, please feel free to visit our sister site ForeverBermuda.com, which seeks to showcase the best of Bermuda.
Links to some of the 'good news' from the past week are below:
Read More About